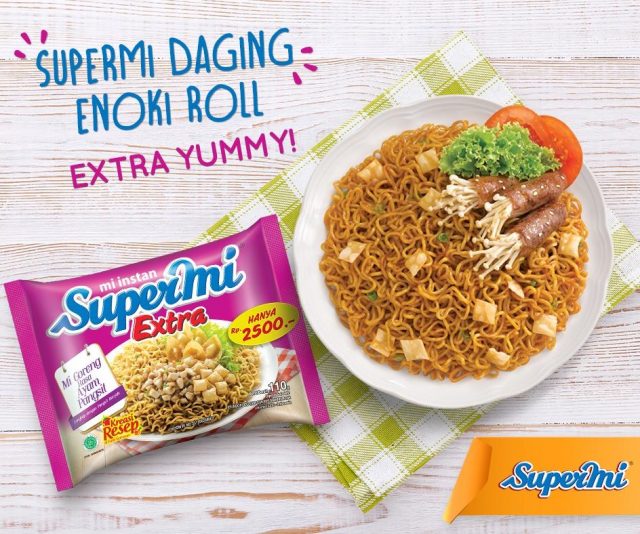 Indofood's Supermi instant noodle now has a new bigger Supermi Extra with 110g compared with a smaller 75g for the normal Supermi. In conjunction with the launch of Supermi Extra is a story contest about mother to celebrate mother's day on 22 December 2017. The theme is "Does not need to be perfect."

The mother's theme is continuation of Supermi's "Jagoannya Kreasi Ibu" or literally translated as "Mother's best creation." Unlike Indofood's other instant noodle brands such as Indomie, Pop Mie and Sarimi that focus on young consumers, Supermi is a family noodle with mother as the key figure responsible for creating a hearty meal for the entire family.
New packaging with unique recipe suggestion

In September 2017, Indofood unveiled a new packaging for the Supermi range featuring creative recipe suggestion (kreasi recep) on the back of the pack.

Supermi Extra is available in Rasa Soto Daging (Soto Meat flavour) and Mie Goreng Rasa Ayam Pangsit (Fried Noodle with Chicken Dumpling flavour). Each priced at IDR 2,500.