For 2018 Chinese Year Year, Kellogg's Malaysia is inviting fellow Malaysians to celebrate the auspicious day with none other than its Kellogg's corn flakes.
Corn flake to provide the crunchiness in Yu Sang
As part of the Kellogg's "Corn" (Gong) Xi Fa Cai campaign, consumers can do their prosperity toss or "yu sang" with Kellogg's corn flakes as the garnish. As described by Wikipedia, "yu sang is a Cantonese-style raw fish salad. It usually consists of strips of raw fish, mixed with shredded vegetables and a variety of sauces and condiments, among other ingredients." The dish will have the perfect combination of sweet, tangy, savory, and crunch. The crunch will come from Kellogg's corn flakes.
Corn flake cookies an essential Raya delight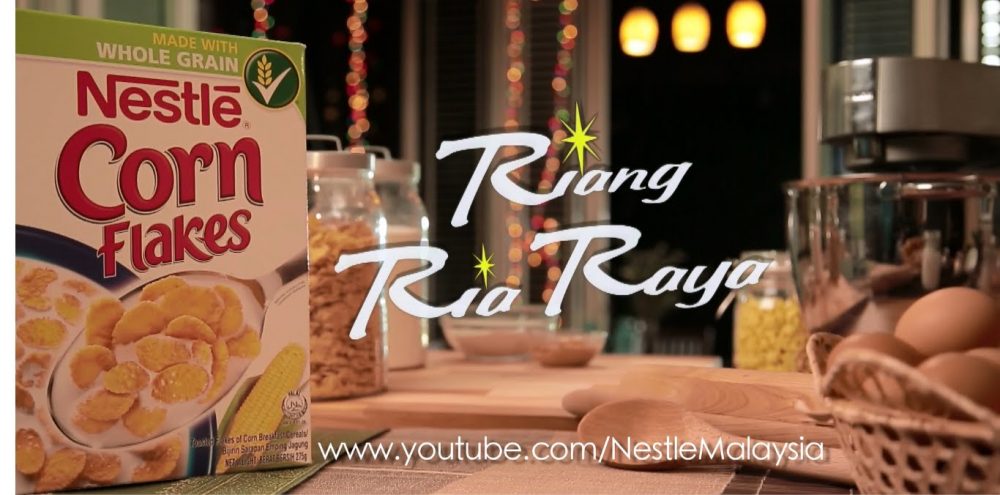 Corn flakes are sought after during the Raya month to make the delicious corn flake cookies. Naturally, the interest in family pack corn flakes will spike during the festive period. During the Raya month, brands from Nestle to Kellogg's will be doing a lot of promotions, contests and recipe ideas to encourage Muslim consumers to create festive delights using their corn flakes.

Chinese consumers did exhibit an interest in corn flake as an ingredient in festive cookies. Notice the small spike during Chinese New Year, which usually falls in January/February. The spike has since waned over time. Now, Kellogg's is trying to make corn flake relevant to Chinese New Year by associating it with yu sang. Hopefully, this will help reignite the interest in corn flake during the lunar new year celebration.