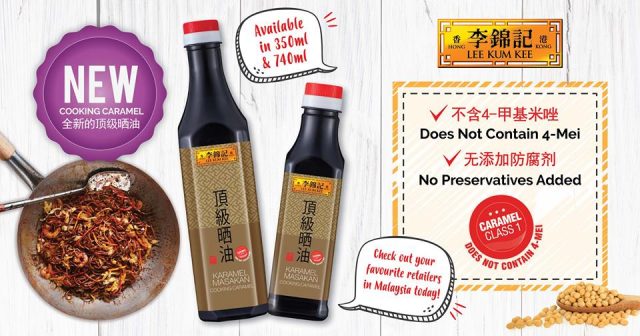 8 February 2018
A must-have brand in the kitchen, Lee Kum Kee is introducing another quality product into its range of high quality sauces. The Lee Kum Kee Cooking Caramel is made using Class 1 Caramel, which is the highest grade and most natural of the four classes of caramel as it is minimally processed without any chemical compound added. It is also free from harmful 4-methylimidazole (4-MEI).
Manufactured to the strictest quality control standards and using only Class 1 Caramel, Lee Kum Kee Cooking Caramel does not contain added preservatives. With this assurance, consumers can have peace of mind while preparing their family's favourite dishes.
Adding a dash of Lee Kum Kee Cooking Caramel enhances the colour of any dish and gives a subtle caramel aroma and flavour without overwhelming the taste buds with bitterness that often associated with caramel cooking sauce. It is also ideal for braised recipes where the cooking caramel gives a perfect deep reddish brown colour that makes the dish hard to resist.
This stringent quality requirement reinforces Lee Kum Kee – the inventor of oyster sauce and leader in authentic Chinese sauces – as an internationally recognised brand known for its quality sauces that enhance Chinese dishes, whether for home cooking with love or professionally prepared by chefs.
"The new Lee Kum Kee Cooking Caramel will help create tantalising looking dishes with rich colour while giving our consumers a peace of mind as it is safe and free from 4-MEI," said May Lim, Managing Director South East Asia, Middle East, Africa and India of Lee Kum Kee (M) Sdn. Bhd.
"It is manufactured at our regional Halal-certified plant in Shah Alam and made from top grade ingredients with food safety being a top priority for us. At Lee Kum Kee we always strive to improve the quality of our sauces so that our consumers can enjoy safe, authentic flavours in their cooking," added May.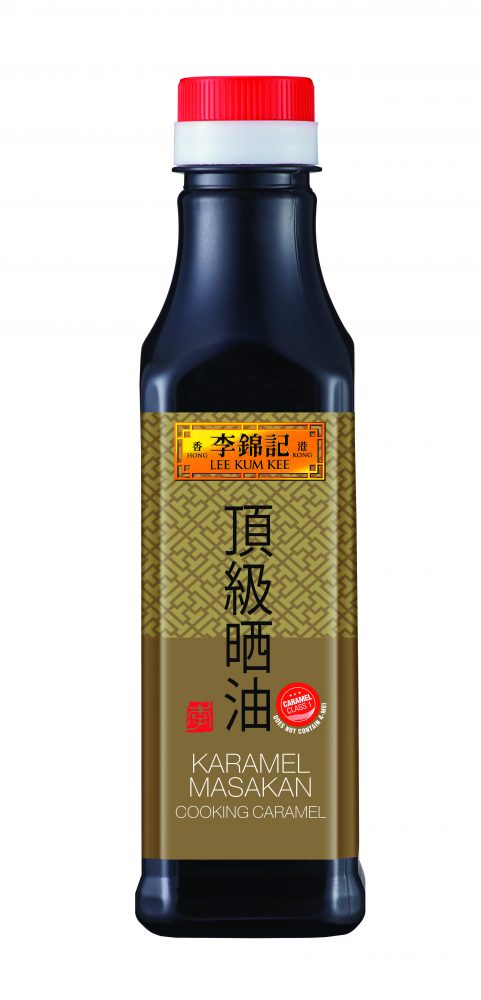 Lee Kum Kee Cooking Caramel retails at RM5.50 (350ml) and RM10.50 (740ml) and is available at selected minimarkets, supermarkets and hypermarkets nationwide.
*Note To Editor: The 4-methylimidazole (4-MEI ) chemical compound is a byproduct that forms during the food manufacturing process when using lower grade caramel and long term consumption of 4-MEI is linked to lung cancer – a finding supported by a study by the National Toxicology Program in the United States.