Etika has unveiled its kurma flavoured Goodday Milk for Raya. Made with real date or kurma extract, the milk taps into the Muslim festive dietary habit of consuming date to nourish the body after a day of fasting.
* Goodday Kurma will be available nationwide in July 2018
Not a novel concept
The incorporation of date extract in milk is not a novel concept as Farm Fresh and Summerfield have date milk as part of their permanent all-year-round offering.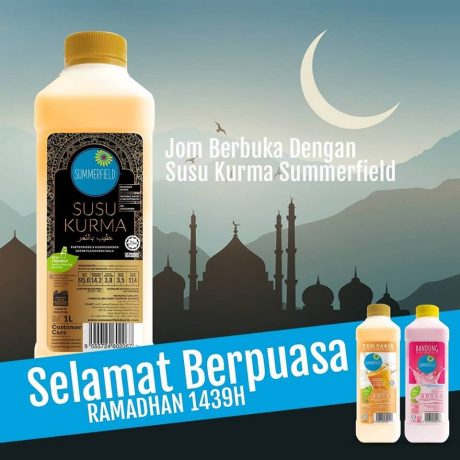 Summerfield by Hybrid Allied Dairy Company has recently introduced Bandung and Teh Tarik flavoured fresh milk.
Collaborating with Tealive
What is interesting with the new Goodday Kurma Flavoured Milk is the collaboration between Goodday and Tealive, a local tea chain with around 150 outlets in Malaysia. They have created Goodday Kurma Coco and Goodday Kurma Milk Tea available at Tealive shops.
The partnership goes one step ahead with a limited edition "Sihat Sihat Sahur" or healthy pre-dawn meal pack comprising Goodday Kurma Flavoured Milk and the new Tealive Energy booster pack containing vitamin B and guarana extract.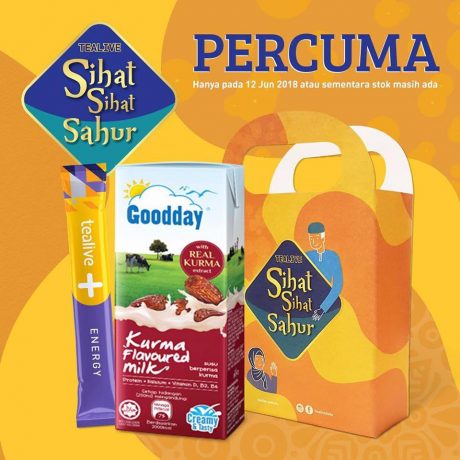 What's next for kurma?
Even though date does provide a convenient way to innovate during festive season, date can also be used as a natural sweetener to sweeten new beverage innovations. The challenge is to ensure the date does not overpower the taste.