Keko Group, the Malaysian company famous for its transparent fruit flavoured soda drink Glinter, has added Grandsoy soy milk drink in plastic bottle – added blackbean and original variants. It differs from the existing made-in-Thailand Grandsoy Soy Milk, which is sold in a more premium glass bottle.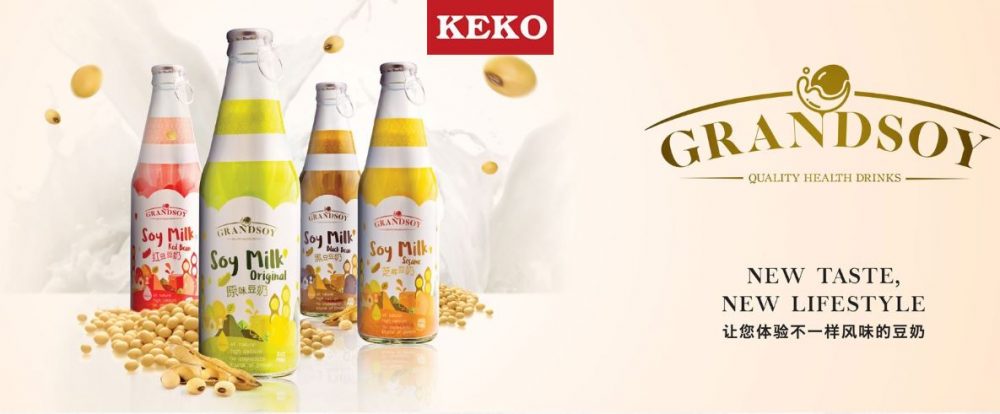 The new Grandsoy in a 245ml plastic packaging is manufactured locally in Malaysia and contains only water, soy bean and sugar. The protein level per 100ml serving is 2g and total sugar is 8.7g for the original variant and 1.8g of protein and 8.7g of total sugar in the added blackbean variant. The Thailand version has added milk powder for a smoother texture.
Look and feel important
The soy bean milk market in Malaysia is undergoing a period of change. Packaging is being updated to meet higher consumer expectation for something more aesthetically pleasing and contemporary.
Maxmaster Industry Sdn Bhd, the biggest manufacturer of soy milk and fruit drink sold in PP bottles in Malaysia, has to move with the time. It showcased a new bottle design for Soy Master at MIHAS 2018 and is probably meant for the export market.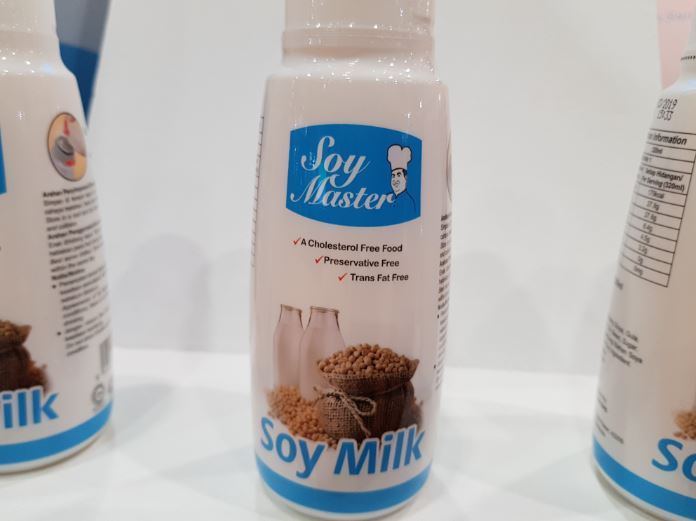 Below is the old design: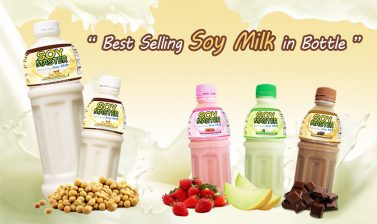 Malaysia is surprisingly strong in the manufacturing of soy milk exporting to regional countries including to China and Indonesia. To compete internationally, the first thing manufacturers need to do is give the packaging a revamp.