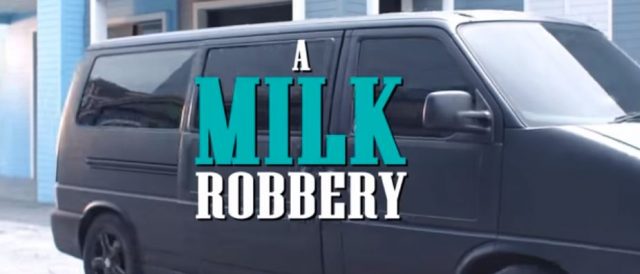 Thailand is well know for its excellent commercials. The latest "A Milk Robbery" by 7-Eleven Thailand is no exception. As of 5 July 2018, this 2.4 minute clip has been viewed 3.7 million times.
สาระดีมีประโยชน์อย่างนี้อย่าเก็บไว้ดูคนเดียวเพราะนี่คือการบรรยายสรรพคุณ และประโยชน์ของนมที่เข้าใจง่ายที่สุดในสามโลก#ดื่มเถิดชาวไทยดื่มให้ร่างกายสดใสแข็งแรง#ดื่มนมที่เซเว่น#แชร์ต่อไปให้คนที่คุณรัก

Posted by 7-Eleven Thailand on Jumaat, 8 Jun 2018
The message is simple – come to 7-Eleven and enjoy the goodness of lactose free milk, high protein milk, yogurt, cultured milk, soy milk, almond milk and goat milk. All these, particularly lactose free, high protein and almond, are trending segments.