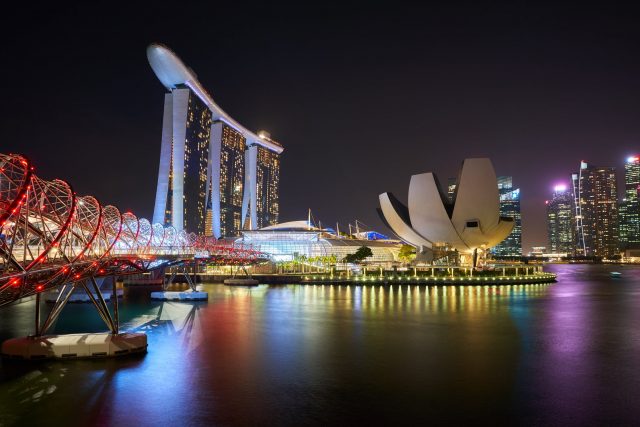 Insights Article by iPrice Group
Singapore is a trusted global e-commerce hub thanks to its infrastructure, tech-readiness, fast import and export times, and the list goes on. January is an important month especially within the
e-commerce industry as Singaporeans will be celebrating one of the most prominent festivals in the country – Chinese New Year.
Take a look at some of the highlights within the industry thus far.
1. Long term career opportunities
Many perceive that e-commerce jobs tend to be short-lived, but according to The Straits Times, the industry will be offering more long-term career opportunities. "To stay ahead of competition, in-house expertise such as digital marketing, e-commerce analytics, supply chain and logistics are essential for sustaining the performance of e-commerce business in the long run", said Associate Professor Sarah Cheah from the NUS Business School.
According to the findings on Linkedin, Singapore's top 10 e-commerce companies has provided more than 200 jobs as of Q4 2018. Nevertheless, the figures could potentially be higher as there are companies without a Linkedin account.
2. Rolling out Chinese New Year campaigns
During the Chinese New Year period, many e-commerce stores have leveraged the occasion by rolling out promotional campaigns in celebration of the new year. From in-app vouchers to social media campaigns, popular e-commerce stores have jump on the bandwagon to offer outstanding deals before the auspicious celebration.
One such example is Lazada's 888 flash deals where customers are able to enjoy discounts up to 88% off as well as grab discount vouchers of up to S$88. On the other hand, ezbuy live streams on Facebook with their "Sure Huat Game Show" where users have to answer a series of multiple-choice questions to stand a chance to win up to S$20 in cash vouchers.
3. E-commerce going pop-up
Additionally, with the Chinese New Year festivities just around the corner, two local online stores have opened booths in Singapore's China Town. These two platforms which are Shopee and Native will allow consumers to make purchases via their mobile app, the purchases will then be delivered to their homes.
This initiative aims to turn Singapore into a Smarter Nation as well as to educate new customers on how to shop on the app first-hand. There are a variety of Chinese New Year provisions that can be purchased via the app. According to Shopee's chief commercial officer, Zhou Jun Jie, he said, "CNY shopping is traditionally an offline experience. By injecting a fresh digital element into the traditionally cash-and-carry environment of a street bazaar, we hope to introduce technology to digitalise and elevate the classic bazaar experience. "
About iPrice Group
iPrice Group is a meta-search website operating in seven countries across Southeast Asia namely in; Malaysia Singapore, Indonesia, Thailand, Philippines, Vietnam, and Hong Kong. Currently, iPrice compares and catalogs more than 500 million products and receives more than 15 million monthly visits across the region. iPrice currently operates three business lines: price comparison for electronics and health & beauty; product discovery for fashion and home & living; and coupons across all verticals.