Going back in time at the Coca-Cola Collectors Fair 2019
Kuala Lumpur, 4 May 2019 – Coca-Cola fans and members of the public were recently given the opportunity discover hidden treasures and get-up-close-and-personal with 76 passionate collectors from around the world, surrounded by vintage Coca-Cola collectibles dating as far as more than five decades ago at the 9th Coca-Cola Collectors Fair 2019.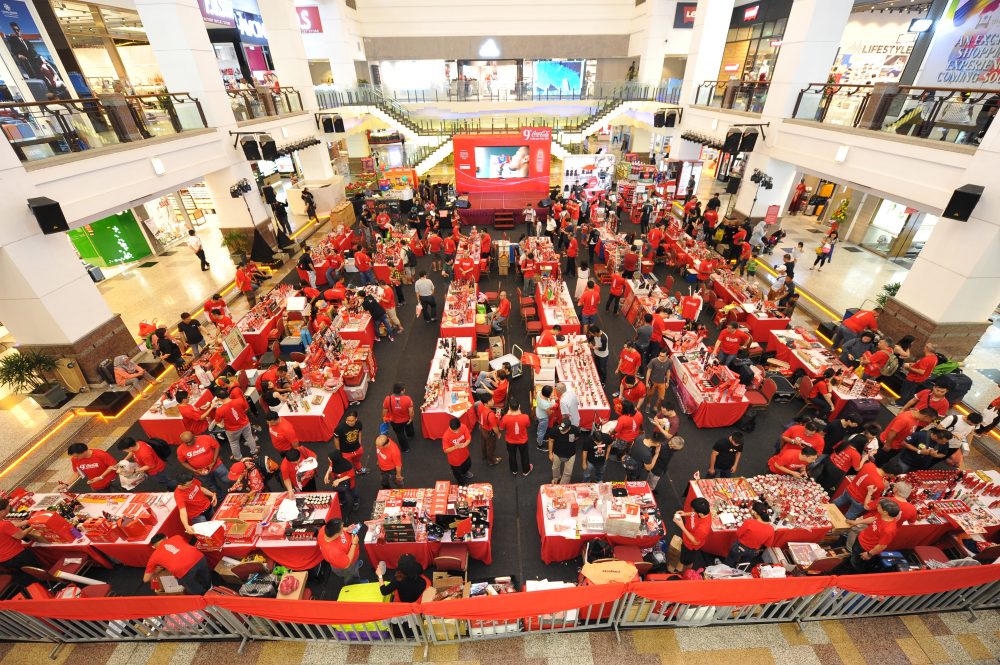 The exciting one-day event saw the collectors from China, Hong Kong, Indonesia, Japan, Macau, the Philippines, Singapore, Spain, Switzerland, Thailand and Taiwan gather to exhibit their collectibles ranging from cans, limited-edition bottles, iconic posters and artwork, souvenirs to even bottle openers to fellow collectors and members of the public alike.
"The annual Coca-Cola Collectors Fair is one of the many activities conducted to bring together people from all walks of life for just one thing – their love for everything Coca-Cola. It is the perfect venue for collectors, fans and customers to catch a glimpse of Coca-Cola's colourful history, while at the same time, buy, trade and sell their vintage Coca-Cola merchandise," said Barry O'Connell, Chief Executive Officer for Malaysia-Singapore-Brunei, Bottling Investments Group, The Coca-Cola Company, who officiated the event.
Aptly themed "Celebrating Festivities", this year's Fair was held just before the upcoming fasting month, leading up to the Hari Raya Aidilfitri festivities. In addition to getting a head-start in shopping for the upcoming festivities, Malaysians were transported back in time as they admired the quality craftmanship and innovation behind this iconic brand that has endured over the years. Many were left dazzled and in awe at the carefully curated Coca-Cola memorabilia of every shape, size and colour exhibited by the collectors.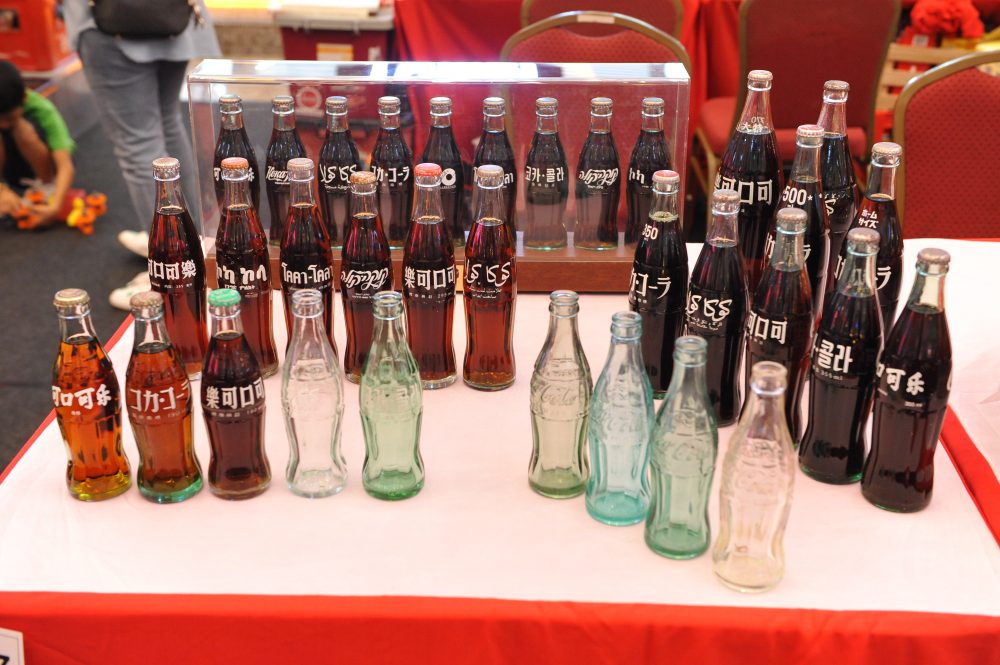 "The Coca-Cola Collectors Fair is also conducted to increase awareness and understanding about the different facets of Coca-Cola, the deep level of thought, creativity and inspired innovation that goes behind our incredibly unique assortment of merchandise, ranging from every day and pop culture items to rare, commemorative pieces from all over the world. Some are even exclusively custom-made for a specific country for a limited time-frame and is therefore not found anywhere else in the world," explained Barry on the rationale behind the Collectors Fair.
Always ready to give back to those in need, the collectors also participated in the Coca-Cola Collectors Fair Charitable Auction which raised funds for the Malaysian Association for the Blind. Some of the sought-after items included a limited-edition Coca-Cola bottle as well as montage poster of the collectors.
Fuelling the passion and brand love for the Coca-Cola brand is more than 40 local chapters of collectors' clubs currently in existence all over the world. Some of these collectors have travelled the world over to seek rare and unique items to add their Coca-Cola collection. Through global collectors' network, these collectors have built long-lasting relationships and gained unique experiences in their quest for that ultimate, one-of-a-kind Coca-Cola collectible. In fact, the Collectors Fairs throughout the world are essentially venues for them to strengthen their own connections, apart from trading items.
"At Coca-Cola, it's all about passion and brand love. Everything we do starts with our passion for what people want and make life's everyday moments more enjoyable. As a total beverage company, we ignite and unlock growth by turning our passion into a brand that people love. The Coca-Cola Collectors Fair is an example of how we make real, meaningful difference in the lives of people globally," added Barry in closing.
The Coca-Cola Collectors Fair is an annual event organised by Coca-Cola Malaysia to encourage its avid fans to buy, trade and sell vintage Coca-Cola memorabilia, ranging from locally produced items to some of Coca-Cola most sought-after iconic items. It has been held annually since 2011, in conjunction with Coca-Cola Founder's Day on 8 May – the day when Coca-Cola drink was first sold. Apart from bringing together passionate collectors, the Coca-Cola Collectors Fair also raises awareness on the high quality of inspired innovation and creativity behind Coca-Cola's merchandising and branding over the last 133 years.