We have found a unique infused water in the Philippines – Sterling Infused Water – at IFEX 2019. This infused water tastes like home-made infused water and has zero sugar. The range consists of Calamansi-Turmeric and Lemon-Cucumber. The drink only has 6 calories per 100ml serving and is made from 5 ingredients.
The ingredients in Calamansi-Turmeric are water, calamansi puree, turmeric extract, dietary fiber and mint flavour, while the ingredients in Lemon-Cucumber comprise water, lemon puree, cucumber puree, dietary fiber and mint flavour.
Calamansi-Turmeric does not have a strong turmeric note typical of turmeric-based beverages. In fact, the turmeric taste is subtle, which makes it an ideal drink for people who does not want to drink plain water but would like to have a bit of flavour in their water.
Similarly, the taste of Lemon-Cucumber is just right and has a hint of cucumber and lemon taste in the background.
Unlike the other flavoured water in plastic, Sterling Infused Water is packed in an eco-friendly packaging, which is made from 75% paper and is 100% recyclable.
Backed by SL Agritech
Sterling Infused Water is a local startup project backed by hybrid rice producer SL Agritech. This partnership is an example of the current trend for big corporations to invest in small startups to find new growth opportunity.
Infused water is an opportunity
Infused water without added sugar has high potential in the Philippines as consumers increasingly migrate to no/low/reduced sugar beverages. We have seen a number of new launches in the flavoured water space, mainly sweetened with stevia, including Wilkins sparkling flavoured water and Nature's Spring sparkling flavoured water, non-sparkling flavoured water and fibre water.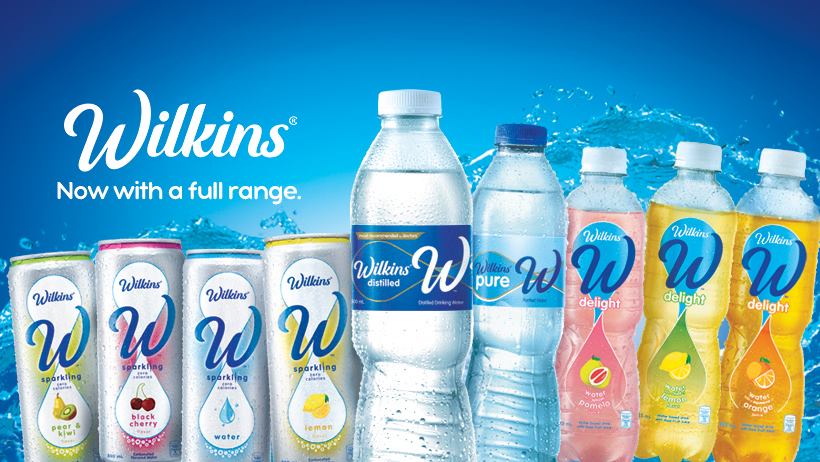 Sterling Infused Water stands out because it is non-sparkling, has zero added sugar and is created based on the infused water concept.
Sterling Infused Water is available online at Foodsource and at Elev8 Lagree Fitness Studio BGC. The company plans to make the drink available at more specialty stores as well at Rustan.