Coca-Cola Vietnam has introduced yet another innovative product from The Coca-Cola Company into the country. This time, they have officially rolled out Coca-Cola Energy in August 2019. The new beverage claims to be the "only energy drink with the great Coca-Cola taste".
Coca-Cola Energy contains guarana and serves as a product to introduce consumers to the natural energy-giving property of guarana. The amount of caffeine in the 250ml can of Coca-Cola Energy is 80mg, which is equivalent to the amount of espresso double shot.
First launched in April 2019, Coca-Cola Energy is available in the UK, Spain, Hungary and in selected countries in Western Europe. In the Asia-Pacific region, Coca-Cola Energy is currently available in Japan and Australia.
In Southeast Asia, The Coca-Cola Company once again chose Vietnam among the first destinations to roll out Coca-Cola Energy. Cambodia is the first location for the debut of Coca-Cola Energy in the region. The company previously made Vietnam the first port of call in Southeast Asia for the new Coca-Cola Plus, which is a functional drink with dietary fibre that helps prevent the absorption of fat from meal.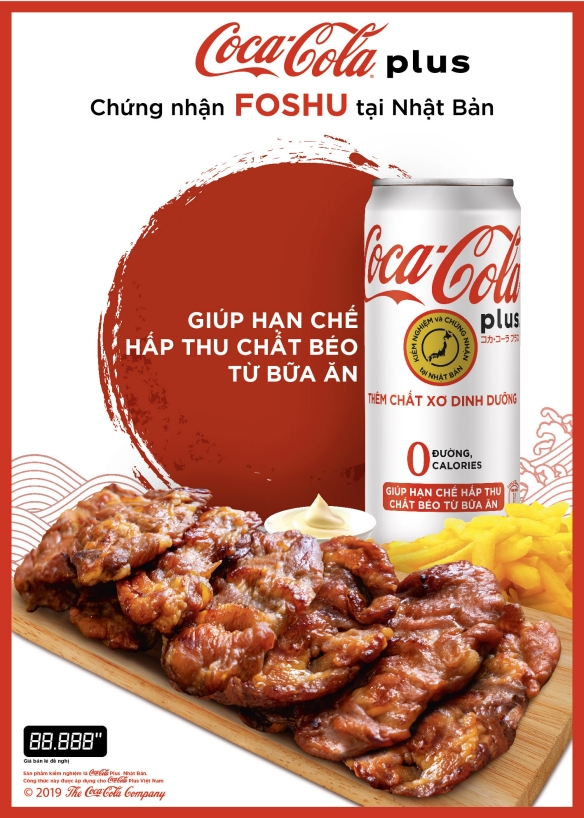 Looking at the recent Coca-Cola launches in Vietnam ranging from Coca-Cola Plus to Coca-Cola Energy as well as the Nutriboost drink for children, we noticed Vietnam has become the centre of innovation for new product launches in the Southeast Asia region.
Perhaps the regulation in Vietnam is less well developed compared to Thailand, which is traditionally Southeast Asia's innovation hub for packaged food and drinks. Vietnam's accelerated pace of innovation serves as a wake-up call to Thai companies to return to their roots and start to innovate more.