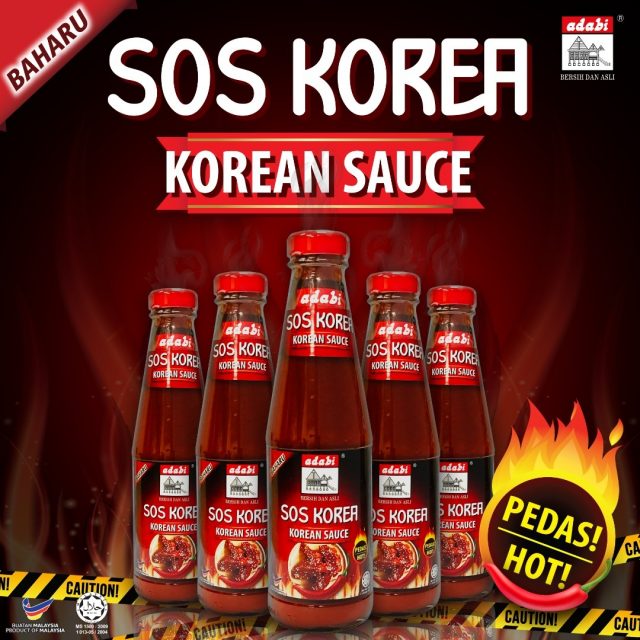 Spicy Korean fried chicken is popular in Malaysia. Having the right sauce is crucial to recreate the taste of the spicy Korean fried chicken. To make it easier for Malaysians to enjoy the spicy Korean fried chicken at home, Adabi has introduced a new halal-certified Sos Korea Adabi or Adabi Korean Sauce, which is said to be extremely spicy.
Korean sauce, which is certified halal, is popular at the moment in Malaysia in line with the popularity of Korean cuisines. Apart from Adabi, other players in the market include KSC, which is said to be the first Korean fried chicken sauce in Malaysia, and Black Bomb by Mama G Food Industries.
We expect there will be more Malaysian-made Korean products in the market as consumers not only want the authentic Korean taste but also the assurance on halal.