QSR Trading Sdn Bhd showcased its latest frozen meal selections at the recently concluded 5th Selangor International Expo 2019 on 10-13 October 2019. The frozen meals included the following Malaysian favorites.
Ayam Masak Merah Nasi Tomato (RM 5.50)
Ayam Percik Nasi Pilaf (RM 5.50)
Ayam Rendang Nasi Briyani (RM 5.50)
Ayam Gulai Kawah Nasi Kahwin (RM 5.50)
Nasi Bubur Berempah (RM 4.50)
Makaroni dan Keju (RM 5.70)
Nasi Goreng Kampung (RM 5.22)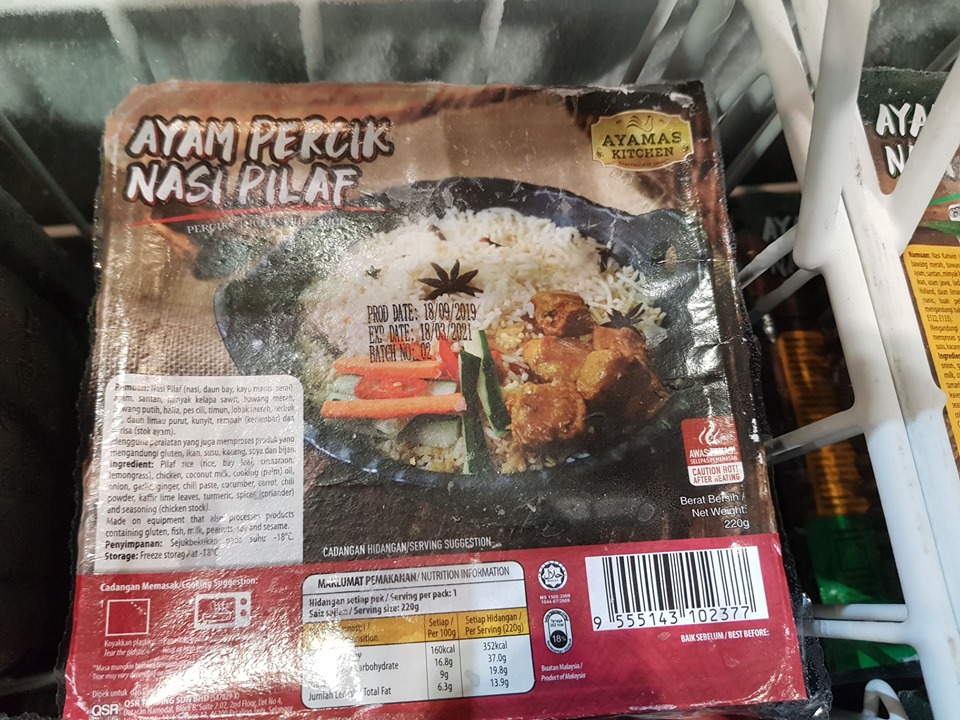 The frozen meals have to be stored at a temperature below -18°C.
Launched in 2016, Ayamas Kitchen with the tagline "More than just Chicken" represents a move to diversify the Ayamas brand from being fixated on chicken. At the moment, Ayamas Kitchen has frozen dim sum, sauces and seasonings, ready-to-eat (RTE) meals and canned seafood. The latest frozen meals complement the existing range of RTEs.