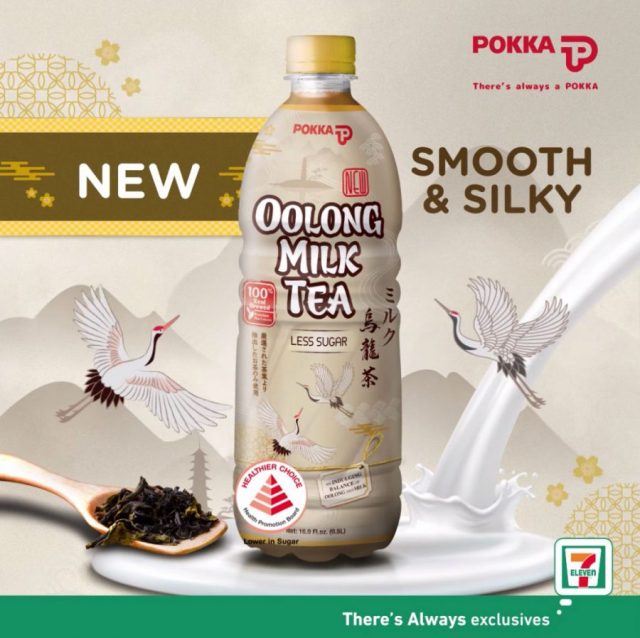 After launching Pokka Houjicha No Sugar, beverage manufacturer Pokka Singapore is now back riding the milk tea trend with the new Pokka Oolong Milk Tea. The new RTD milk tea drink is said to offer "double the fragrance", "lesser the sugar" and is "smooth and silky".
Pokka's current range of milk tea Premium Earl Grey Milk Tea and Premium Milk Tea (Original) use premium Ceylon tea leaves that are 100% real brewed and not extracted. The new Oolong Milk Tea is 100% brewed with oolong tea to offer consumers with a new milk tea experience.
Pokka Oolong Milk Tea is available at 7-Eleven in Singapore.