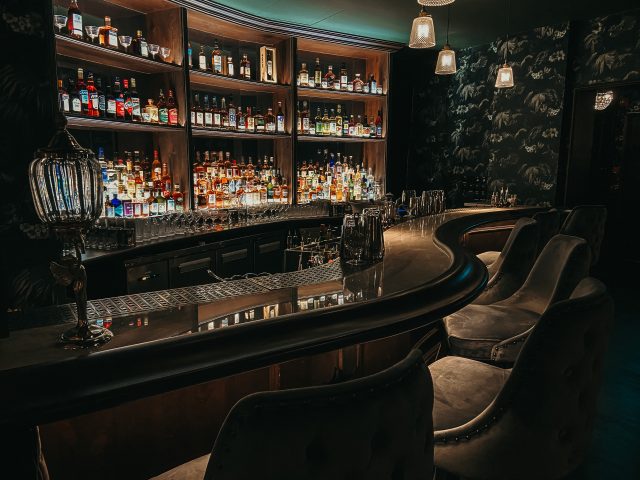 Singapore, 7 January 2020 – The elegantly appointed Barbary Coast Ballroom, the second concept in the multi-level Barbary Coast, is now open. A stark contrast to the rustic décor and casual ambience at Deadfall, Barbary Coast Ballroom boasts lush, opulent interiors – with quality, approachably-priced cocktails and the same warm hospitality guests can enjoy downstairs.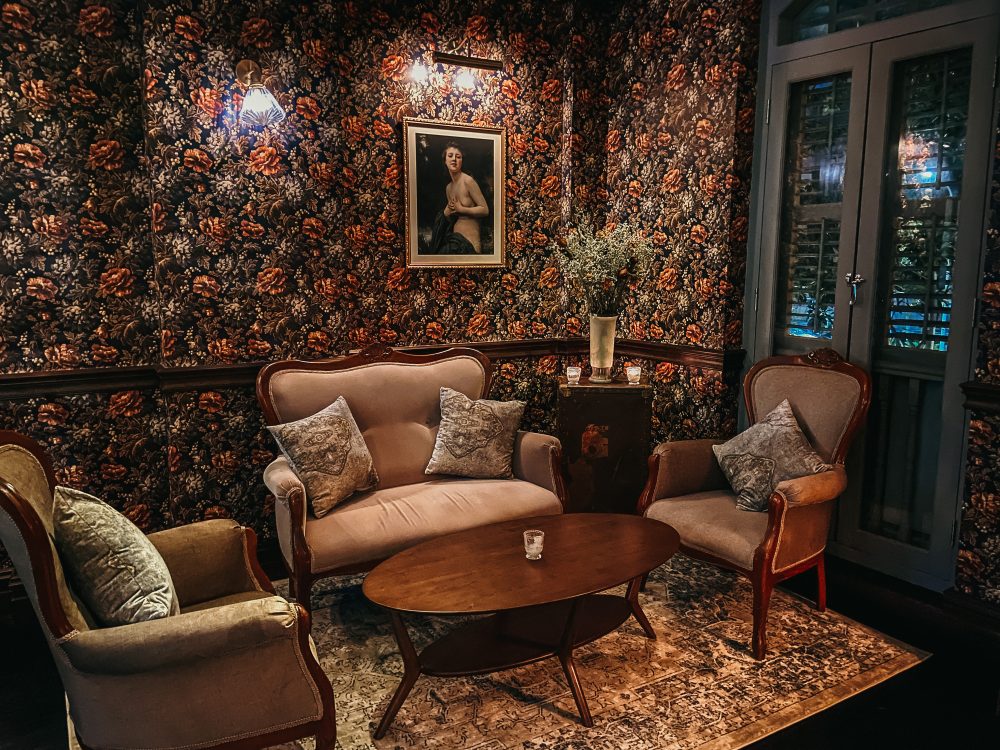 Spanning across three historic shophouses with an original land lease dating back to the early 1800s, Barbary Coast Ballroom explores the other side of the original Barbary Coast's dichotomy. During the gold rush of 1849, the Barbary Coast district in San Francisco saw a rapid influx of miners, bringing a massive population expansion to the area alongside sailors from around the world who made their way to this veritable wonderland in hopes of finding their fortune. Along with jazz clubs and dance halls of the gold rush era, ballrooms were on the upper end of available entertainment, offering something for the most discerning of patrons.
With beautifully designed interiors unlike anything in its Boat Quay neighbourhood, Barbary Coast Ballroom feels modern yet historically accurate and nostalgic. "We first fell in love with the era and the concept for Barbary Coast," says co-founder and proprietor Michael Callahan, "but as we dug deeper into the history, we realised we had an opportunity to recreate something that also could have once been here, in what would one day become Singapore."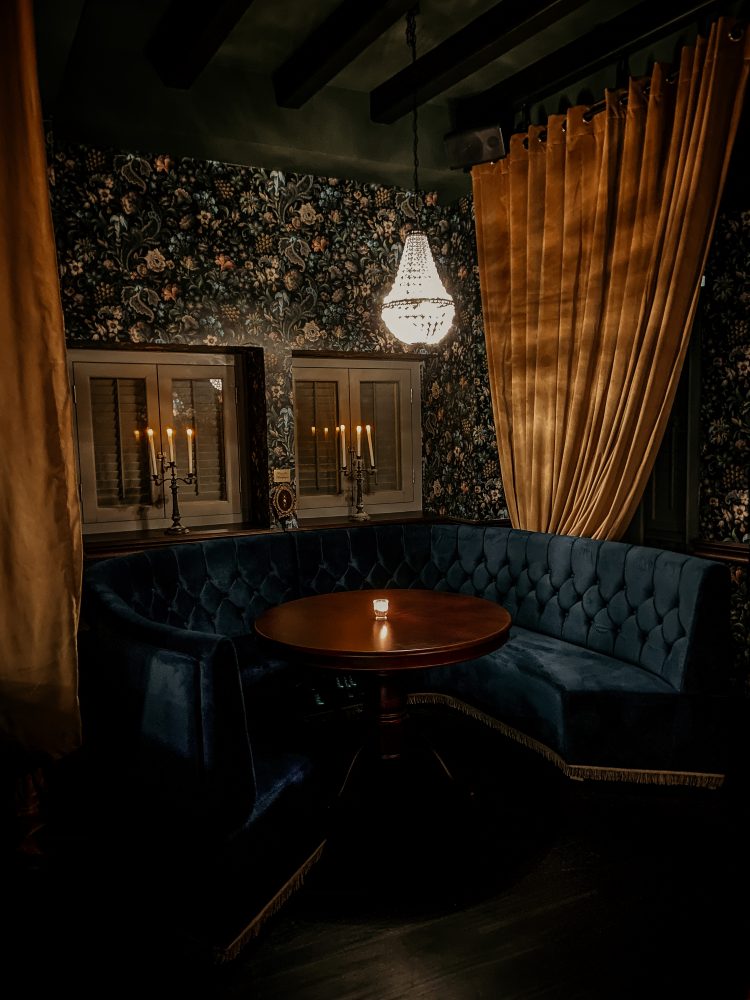 From the furnishings and fixtures to the parlour-style layout, the venue naturally invites guests to meander throughout the space, discovering hidden surprises in each room. The walls are adorned with nine different patterns of wallpaper, complementing the lavish chandeliers and plush vintage furniture thoughtfully arranged throughout the space. Centered around communal seating with couches, lounges and booths, the space allows Singapore's diverse community to settle in and enjoy great drinks in a comfortable environment. For a more intimate setting, two VIP booths offer a private escape – complete with champagne on demand by the push of a button (at S$100++ per bottle of Billecart, the house champagne).
Applying the same attention to detail to the cocktails as the décor, Barbary Coast Ballroom's menu offers a selection of thoughtful and creative drinks suited to all palates. "It was important to us to create cocktails that are delicious and well-balanced but also effortless to drink," says co-founder and proprietor Celia Schoonraad. "Quite a bit of planning and technique goes into each drink, and we see each as greater than the sum of its parts." Highlights include the bitter and exotic Three Graces (S$22++) with Sage Pisco Encanto, Fernet Hunter, a Madagascan vanilla acid blend and rhubarb bitters, and the smoky, savoury Tommy Tomate (S$22++) with tomato-infused Mezcal Vida, kaffir agave and lime. In contrast to the casual comfort food available downstairs, Barbary Coast Ballroom offers high-end bites such as Cheese & Charcuterie boards (ranging from S$50++ for Petite up to $145 for La Grand Dame) and Oysters Rockefeller baked with furikake, dashi, kombu butter, togarashi and spring onion (S$18++ for three).
With the opening of Barbary Coast, Singapore-based hospitality veterans Celia Schoonraad and Michael Callahan build on a proven track record in revitalising historical buildings and spaces locally and beyond. Working with this unique space which has quietly been a part of Boat Quay's history since the very beginning, the team is excited for the chance to introduce a new chapter to the neighbourhood and welcome a diverse customer base to the venue.
Barbary Coast Ballroom Fact Sheet
About Barbary Coast
The first standalone venue owned and operated by industry veterans Michael Callahan and Celia Schoonraad, Barbary Coast is inspired by the district in San Francisco of the same name during the mid-1800s. Located on the corner of North Canal and Lor Telok, Barbary Coast spans two floors of three historic shophouses in a landmark building with an original land lease dating back to the early 1800s. The lower level of the space, Deadfall, is inspired by a relaxed, approachable neighbourhood watering hole, a style of bar that could be found littered throughout the original Barbary Coast. On the other end of the spectrum, the upper level is known as Barbary Coast Ballroom – highbrow and elegant, equally exclusive as it is unpredictable. With two unique concepts under one roof, Barbary Coast is a welcomed addition to Singapore's Boat Quay neighbourhood offering something for everyone.