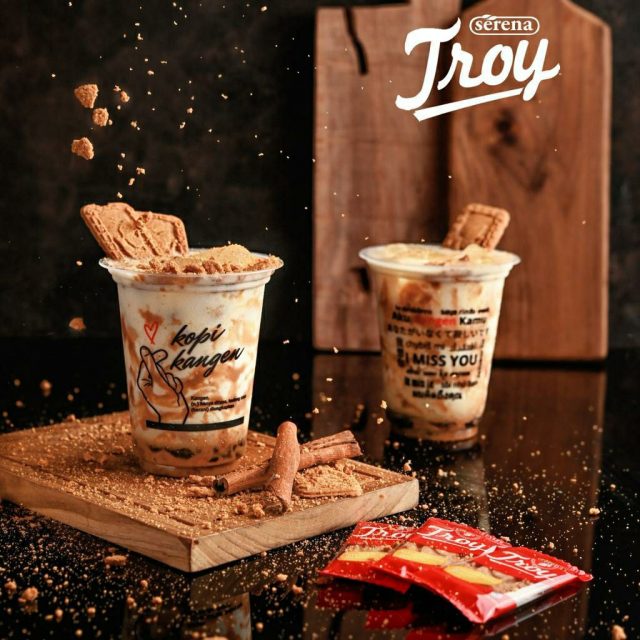 With competition in the coffee scene in Indonesia becoming so intense, it now boils down to who are you going to collaborate to make your drink the talk of town. Kopi Kangen announced it has partnered with biscuit maker PT Serena Indopangan Industri (Khong Guan Group) to use Serena Troy cinnamon-flavored biscuit in Kopi Kangen's new beverage creation.
The new non-coffee drink is called Kangen Berat. It combines Serena Troy biscuit crumbs, palm sugar and fresh milk with the cinnamon and caramel taste from the biscuit. Consumers who wish to add coffee into the drink can opt for an extra coffee shot.
The collaboration showcases Serena Troy as a perfect drink accompaniment. Serena Troy is one of the five products from Serena where Kopi Kangen will incorporate into their drinks in the coming five months.
Kopi Kangen has previously launched another non-coffee variant combining chocolate with traditional Indonesian herbal supplement Tolak Angin. Kopi Kangen operated around 25 outlets in Jakarta, Tangerang, Semarang, Bali, Jambi and Surabaya as of December 2019.