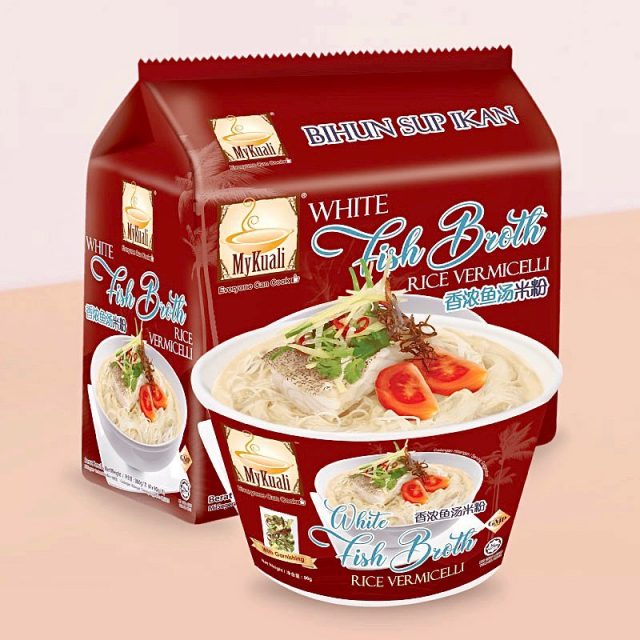 MyKuali's latest Fish Broth comes at the right time for those who crave the popular hawker fare fish head noodles. MyKuali Fish Broth is available in cup/bowl and pack and with noodle and rice vermicelli options.

So far, there is no instant noodle version of fish head noodle (鱼头米) in Malaysia, which makes MyKuali the first in the market.
Fish head noodle is a popular Malaysian Chinese dish. Foodadvisor.my describes it as a "slurpy milky broth derived from evaporated milk, sliced tomatoes, preserved vegetables, spring onions, fried shallots, vermicelli and fried fish head chunks."
The MyKuali Fish Broth Noodle is available on Shopee and on Halal Food Master.