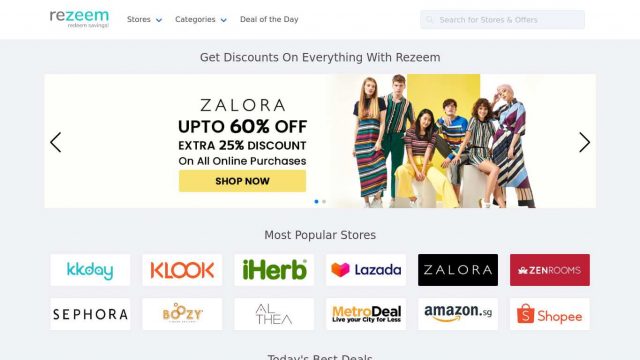 An article by Rezeem.ph
E-commerce is the phenomenon that has changed the world's perspective towards online marketing in all these years. In the earlier days of digital marketing, people didn't rely much on online platforms or services because the dependency on traditional commerce was always preferred over any other means.
Since the Philippines ranked first in the world in terms of social media use and the amount of time spent online, businesses believe that this country is an ideal place for e-Commerce to thrive. The reliable growth of e-Commerce in the country can be credited to the convenience wanted by tech-savvy shoppers. There are many factors that have contributed to the growth of e-Commerce in the country including Government Support, awareness, acknowledgment of technology and many more. Recognizing the importance of e-Commerce for the Philippines, the country's Department of Trade and Industry (DTI) developed the Philippines' e-Commerce roadmap 2016-2020. Its primary goal is to get online business activities to account for 25% of the country's GDP. The government's roadmap plan to focus on the following areas:
Infrastructure: To improve internet access, e-Government systems, e-Banking, e-Payments, tax systems, logistics, and consumer protection.
Investments: To support and promote opportunities such as FDI and capital flows.
Innovations: To help digital startups for entering the commercial market.
To start with any e-Commerce service at the first place, every online merchant must create a goodwill for his brand. With progressive and impressive user experience, the consumers' dependence on the brand grows leading for the online merchant to reach its desired growth. An example of such brand is Metrodeal. This online website has gained popularity due to its great deals and offers for people who want to discover places of a particular city at affordable prices. On surveying the website well, one can discover ideal deals and offers for restaurants, spa and beauty in many cities. Since everyone loves a good deal on their bookings and transactions, people now heavily depend on e- Commerce for good shopping and booking experience.
Coming to the payment methods for e-Commerce, the Filipinos are not as active regarding credit card usage with the fear that it will lead to overspending and debt. Considering these uncertainties and reluctant behaviors, many e-Commerce merchants introduced alternative payment methods for the consumers like cash on delivery, local e-wallets, etc. that helped the people to shop without any hesitation.
Another very important reason for the growing popularity of e-Commerce is that merchants can capitalize on consumers' trust in major brands. Sellers can sell less popular and non-branded products in packages with branded items, or sell similar products that provide same features, durability, and functionalities. Social Media influencers, sponsored ads, and many more advertising methods contributes to the factor of growing acceptance of e-Commerce throughout the country.
Since people started relying on websites like Rezeem.ph because of the awareness of coupons and deals in online marketing, e-Commerce has paved its way to be every millennial's first priority.
The convenience of a digitalized shopping experience has made it easier for a tech-savvy group of millennials and gen-z consumers to get inclined towards this method of shopping. Expectedly, these consumers are high-volume users of the internet who spends an average of 10 hours and two minutes browsing the internet each day.
The convenience of shopping online not only includes ordering fashion or electronics online but websites also provide grocery shopping on their merchant pages so people can order fresh grocery and pantry items at their doorstep without having to step out and go to the physical store. Galleon store along with its offers exceptional services for online shoppers. From electronics to everyday essentials, the store has everything a buyer wishes for.
Like other developing countries, the Philippines is yet to reach the peak of e-Commerce, but with observant changes like government initiatives, growing usage of mobiles, the flexibility of purchasing online, social media, etc. will surely help the popularity to grow more and contribute in the country's betterment.
About Rezeem
Rezeem is the Leading Coupons & Deals platform in Middle East Asia and South East Asia. With the launch of Rezeem.ph, we are here to redefine online shopping experience with extra savings anytime. The creative team of Rezeem always think of bringing new ways that benefit every individual shopper to save more. We are glad to share that in a very short span of time Rezeem witnessed a noticeable growth. With more than 500+ merchants & extra savings, we have been evolving in the lives of people day by day. Keeping our priorities central, we make sure that users who visit the site should think of leaving happily with the discounted purchase. We still believe that we have a higher purpose, changing the regular pattern of offering & making Rezeem a go-to place for savings.