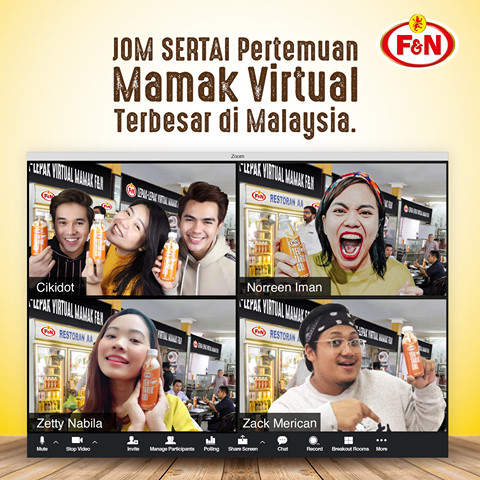 F&N Teh Tarik Ori, a new drink from F&N, is perfectly suited for Malaysians who missed drinking teh tarik (pulled tea) from their favourite eateries including at the friendly neighborhood mamak outlets during the current Movement Control Order (MCO) period.
To bring the mamak experience to the doorstep, the food and drink major held a virtual mamak gathering with an aim to become the country's largest virtual gathering on 9 April 2020 (8.30pm-10.30pm). The "Mamak Virtual Terbesar Teh Tarik Ori F&N" event featured influencers Cikidot, Norreen Iman, Zetty Nabila and Zack Merican engaging and entertaining the audience during the virtual conference.
We joined the meeting at around 9pm and there were roughly 200+ participants. The target was to have 500 viewers or more. Most of the participants, including us, were not holding the F&N Teh Tarik Ori drink. The lack of availability is the likely reason why this product has not reached the hands of consumers. The new F&N Teh Tarik Ori has not been seen in physical stores yet.
At the end, the event attracted more than 600 people in the biggest virtual mamak session in Malaysia.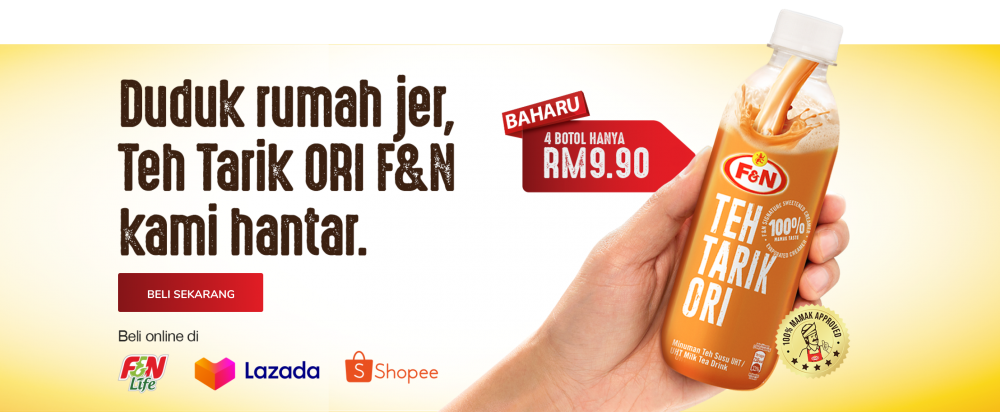 Consumers can get hold of the new Teh Tarik Ori F&N (270ml) from the following online shops:
F&N is in the best position to launch an RTD version of teh tarik as the F&N brand is synonymous with teh tarik and has set the gold standard to perfect the art of teh tarik making.
Update:
The F&N Teh Tarik Less Sweet (270ML) is now available.