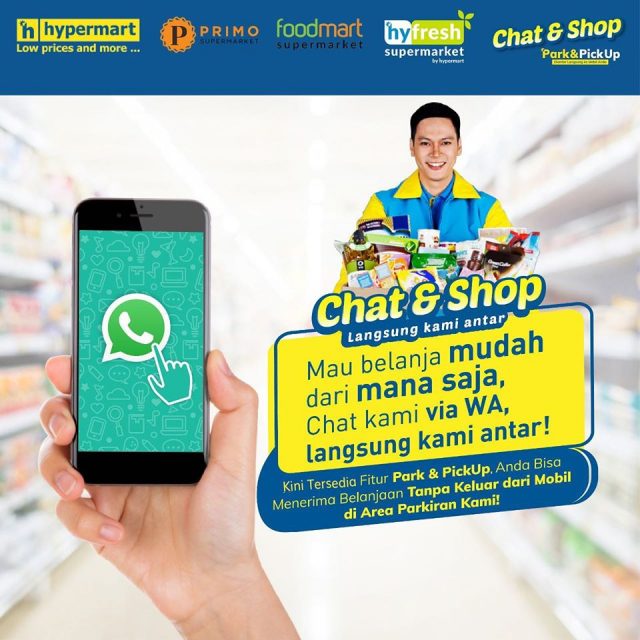 Hypermart, the retail chain of Indonesia's PT Matahari Putra Prima Tbk, has introduced Chat & Shop and Park & Pickup. The new service allows shoppers to practice social distancing and the convenience of picking up the order from the outlet once it is ready as part of the Park & Pickup feature. Payment is made using EDC that has been sanitised.
Shopper can also have the goods delivered to their homes. The Chat & Shop service was previously confined within a 5km radius from the outlet but this has since been expanded to a 10km radius. The delivery charge for the first 5km is IDR 15,000 with a surcharge of IDR 25,000 for the distance between 5km and 10km.
Chat & Shop and Park & Pickup is available for Hypermart, Primo Supermarket, Foodmart Supermarket and Hyfresh Supermarket.