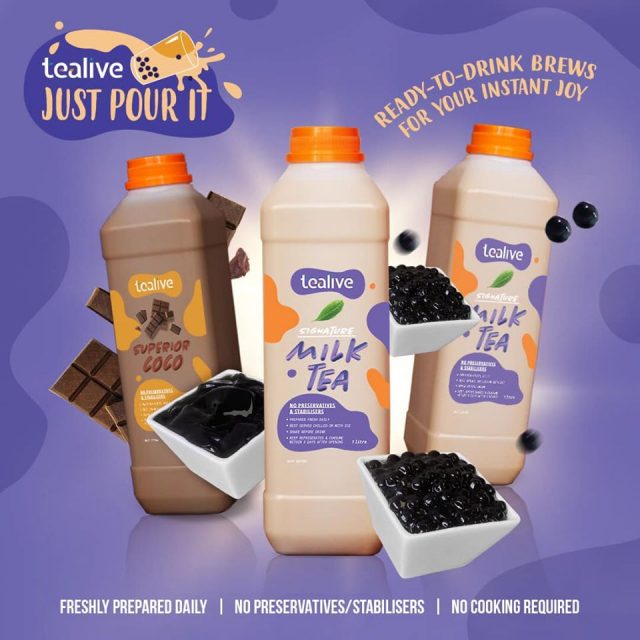 Tealive is following the footstep of its sister brand Baskbear Coffee to introduce ready-to-drink brews. The RTD brews are available in Signature Milk Tea & Superior Coco. The brew and cooked topping is freshly-prepared daily with no preservatives. Tealive's Just Pour It is available for order on https://shop.tealive.com.my/ (Klang Valley only). The new Just Pour It is aimed at the at-home consumption occasion.
As all drinks & toppings are prepared fresh daily without preservatives or stabilisers, it is best to consume within the stipulated duration for maximum quality & enjoyment, according to the FAQ.
Pearls – Same day
Other toppings – 5 days
Bottled drinks – 5 days
In Indonesia, most of the milk tea and coffee chains including Starbucks have already introduced 1 litre take-home pack to target the in-home drinking occasion to mitigate the slump in on-premise consumption.