The homegrown bubble tea brand Tealive is collaborating with various brands including Mamee Monster and Celsius to reach out to Malaysians who stay indoor. Tealive's partnership with Mamee provides Tealive consumers with free Mamee Thin Thin (assorted flavour) to try. The free Mamee Thin Thin is given away with every Tealive delivery order above RM 20.
In another development, Tealive is offering a free can of Celsius fitness drink with every purchase of Power Up Puas Puas Drink. Celsius contains a proprietary blend including green tea extract, guarana seeds, taurine and ginger extract. The drink improves physical performance and/or mind with enhanced concentration and alertness.
Tealive Power Up Puas Puas is a Horlicks milk tea with nutritious oats and is a collaboration with Horlicks for Ramadan. Both Celsius and Tealive Power Up Puas Puas Drink offer energy and target the same occasion.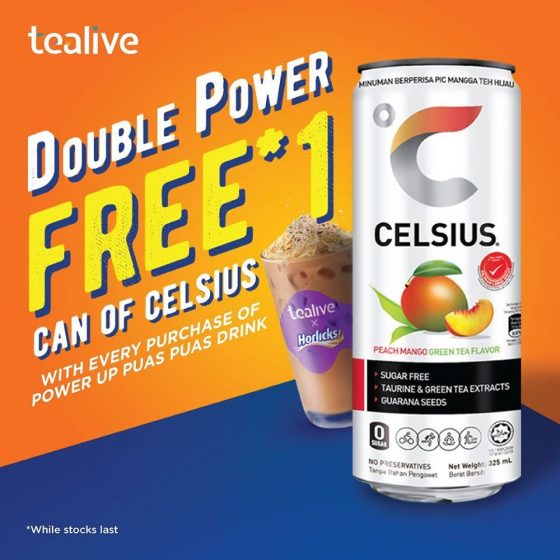 The partnership provides Mamee and Celsius access to Tealive consumers and promotes trial among users of Tealive.