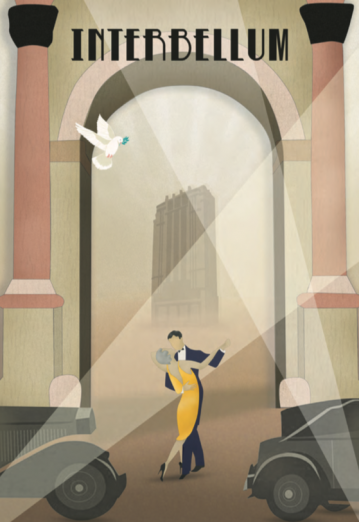 Singapore, 25 September 2020 – With October just around the corner, ATLAS invites guests to enjoy the last few months of its current cocktail menu, Interbellum, which was just awarded World's Best Cocktail Menu at Tales of the Cocktail Spirited Awards 2020. Developed by Head Bartender Jesse Vida and his team, the menu is a celebration of the Art Deco period, paying homage to classic European cocktails of the time.
Honouring this ground-breaking period, Interbellum invites guests on a journey through the Art Deco movement to explore some of its pivotal cultural moments and celebrations.
With this latest award, ATLAS proudly represented Asia alongside two fantastic venues, Native in Singapore, who won Best International Cocktail Bar and Shingo Gokan's Sober Company in Shanghai who took home Best International Restaurant Bar. For the first time, the awards ceremony for Tales of the Cocktail was held digitally from New Orleans, Louisiana on 21 September.
The menu design produced by Katana London weaves the historical moments in an engaging series of posters – divided into five chapters, with each chapter showcasing dynamic cocktails. A unique way to discover the enduring appeal of the golden age, enjoy The Boy King from the "The Discovery of King Tutankhuamum", to Urban Pioneer from "A Time for Bold Ideas." Each chapter is a celebration of moments from history that still resonate today with a series of dynamic cocktails.
"This menu was such a fantastic effort from all the team, and is a unique journey through traditional European influences and flavours," says Jesse Vida, Head Bartender at ATLAS. "To have won World's Best Cocktail at Tales is an incredible honour for us  here at ATLAS and we are immensely proud and humbled."
Interbellum is available until the end of October, after which, ATLAS looks forward to welcoming guests to enjoy its new menu.