Singapore, 10 November 2021 –  With the countdown to the festive season well and truly underway, ATLAS is excited to announce its latest festive offerings, including decadent spreads for a truly magical Christmas at ATLAS and luxurious gift sets from ATLAS' online retail store, 'The ATLAS Shop'. Whether guests are looking to indulge within the grand Art Deco interior of Parkview Square or celebrate from the comfort of their own homes, ATLAS's curated selection of elegant additions will bring plenty of yuletide glamour and holiday cheer.
Christmas at ATLAS
Christmas at ATLAS is a lavish adults-only afternoon experience available on the 12th, 25th and 26th December. Offering an elevated Christmas spread, guests can enjoy two and a half hours of free-flow cocktails, elevated with fine champagne and an irresistible range of ever replenished nibbles.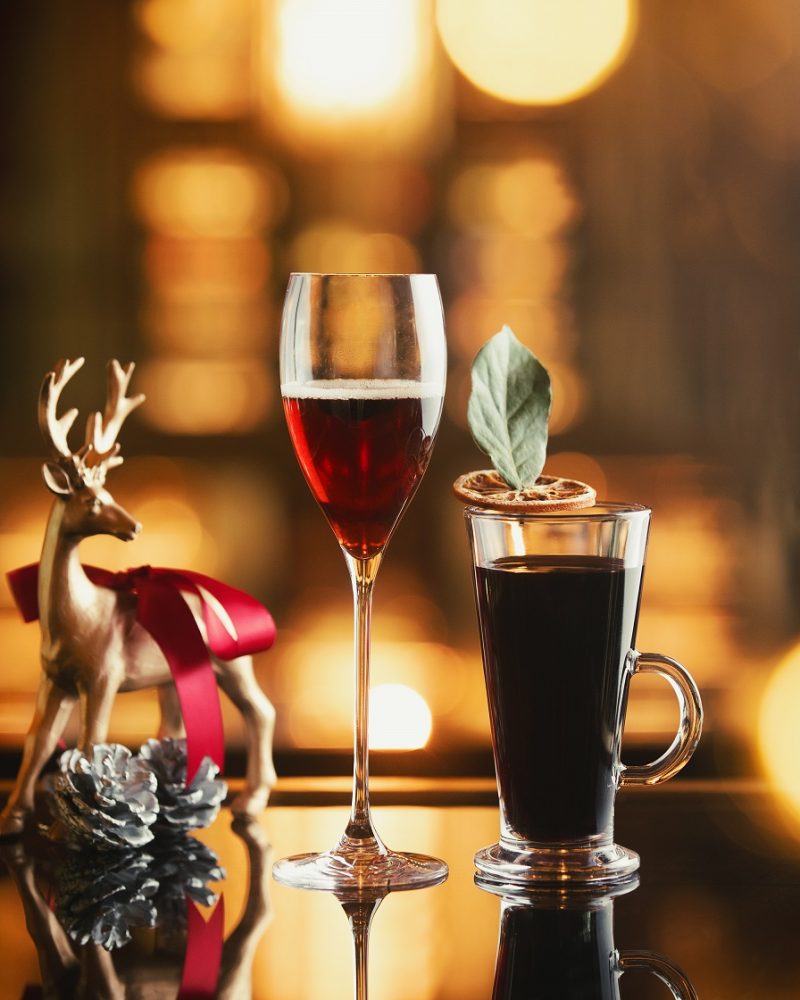 Enjoy a free-flowing selection of expertly crafted cocktails,  including five festive tipples – Winter Royal, Old Fashioned Holiday, Christmas Spritz, Mulled Wine and Egg Nog. The G&T Suite from Sundays at ATLAS will also make a return, inviting guests to tailor their very own iteration of the classic G&T with a variety of garnishes and tonics.
Guests can also look forward to an indulgent array of nibbles designed for sharing, including a suckling pig leg carvery, baked camembert, a cured and smoked selection, and European cheeses served alongside an abundant spread of dips, fresh artisan bread and accompaniments. A magnificent feast perfect for the holiday season.
Christmas at ATLAS is by reservation only, bookings now open for 12th, 25th and 26th December (12.00pm to 4:30pm). Prices start from S$168++ for two and a half hours of free-flow cocktails and nibbles with a choice to elevate the experience with free-flow Delamotte NV Champagne (+ S$40++ per guest).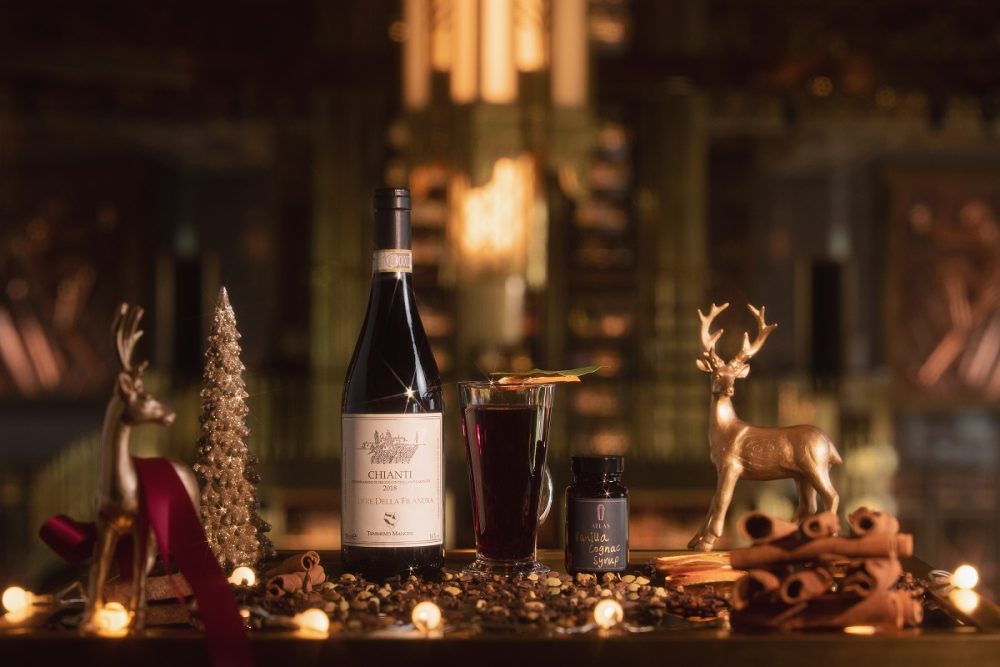 The ATLAS Mulled Wine Kit
A festive evening at home isn't complete without a warming cup of mulled wine. The ATLAS team has put together the ATLAS Mulled Wine Kit, a fuss-free and elegant option for preparing this traditional tipple designed for home indulging. It is a thoughtful and beautifully presented gift for any holiday party or celebration at this time of year.
Included in the ATLAS Mulled Wine Kit is the handpicked ATLAS spice blend with all the heart-warming flavours of the season, alongside house-made vanilla cognac syrup, for an added spirited kick and a bottle of Tenimenti Mancini' Podere Della Filandra' Chianti DOCG. Simply combine all the ingredients, simmer and savour this cosy Christmas tradition skilfully assembled by our passionate bar team.
The kits will be available for purchase via ATLAS' online store for S$50.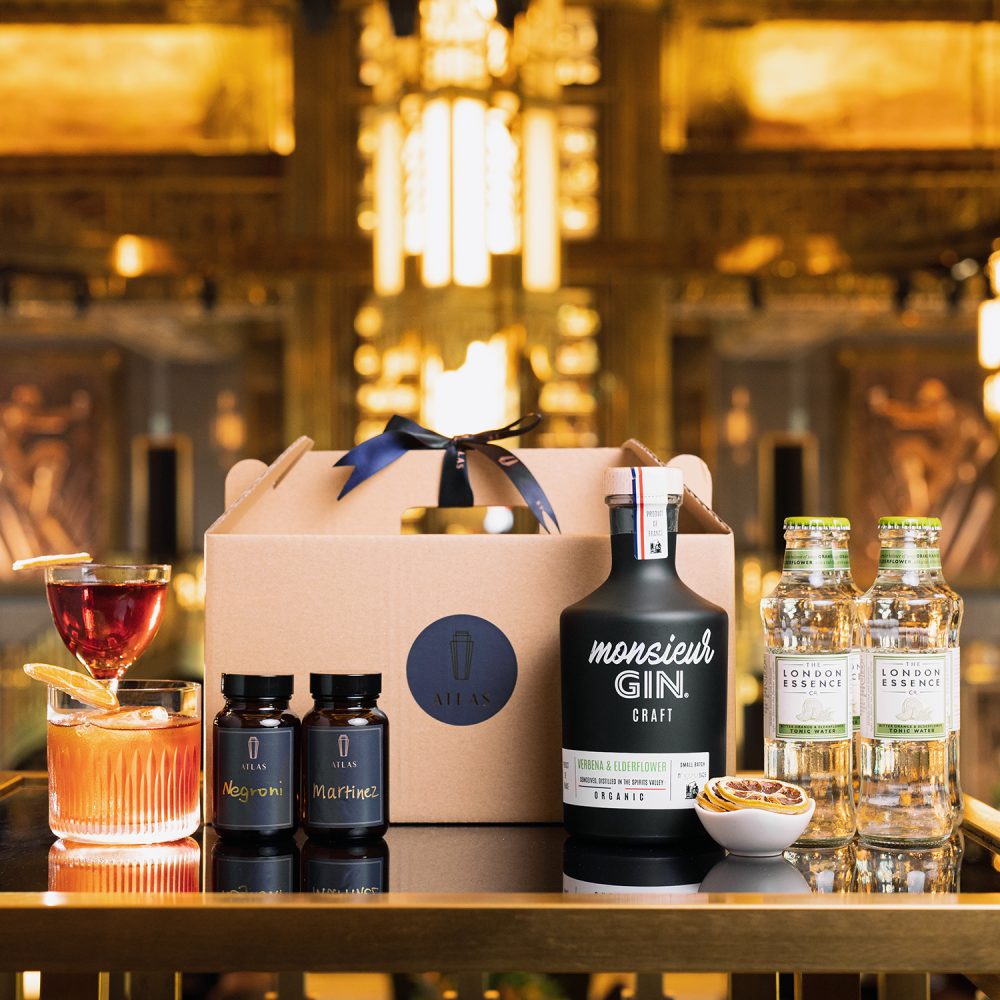 The ATLAS Curated Gin Sets
ATLAS' award-winning bar team has expertly crafted six new Curated Gin Sets, each featuring a special gin with unique tonic pairings, two handcrafted cocktails and three recipe cards for elegant concoctions designed to best highlight the flavours of each expression of gin.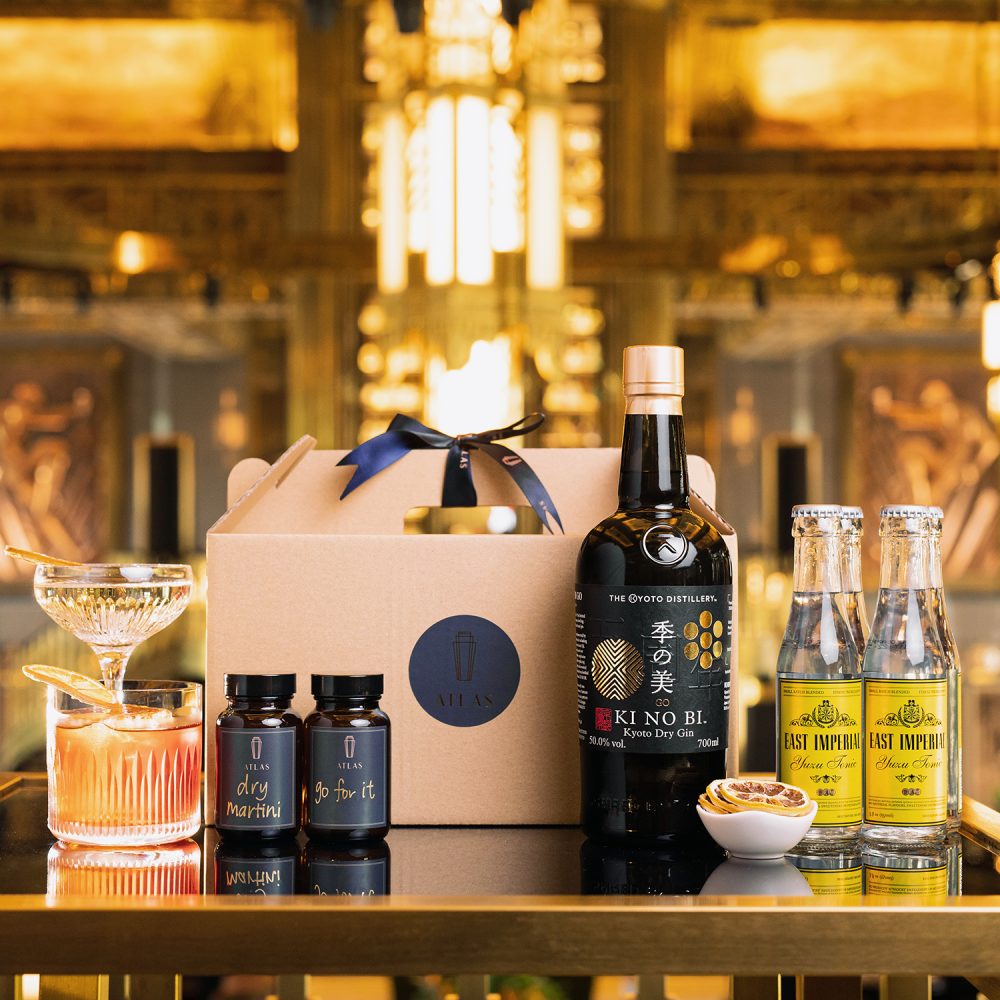 Discover unique flavours and look forward to one-of-a-kind expressions with the ATLAS Curated Gin Sets. Enjoy KI NO BI GO Kyoto Dry Gin, a limited 5th anniversary bottling from renowned Kyoto Distillery, to Scapegrace Gin from New Zealand, made with the purest glacial waters.  With more iterations from Canada, United States, Australia and France, guests will be spoilt for choice to gift or savour for themselves.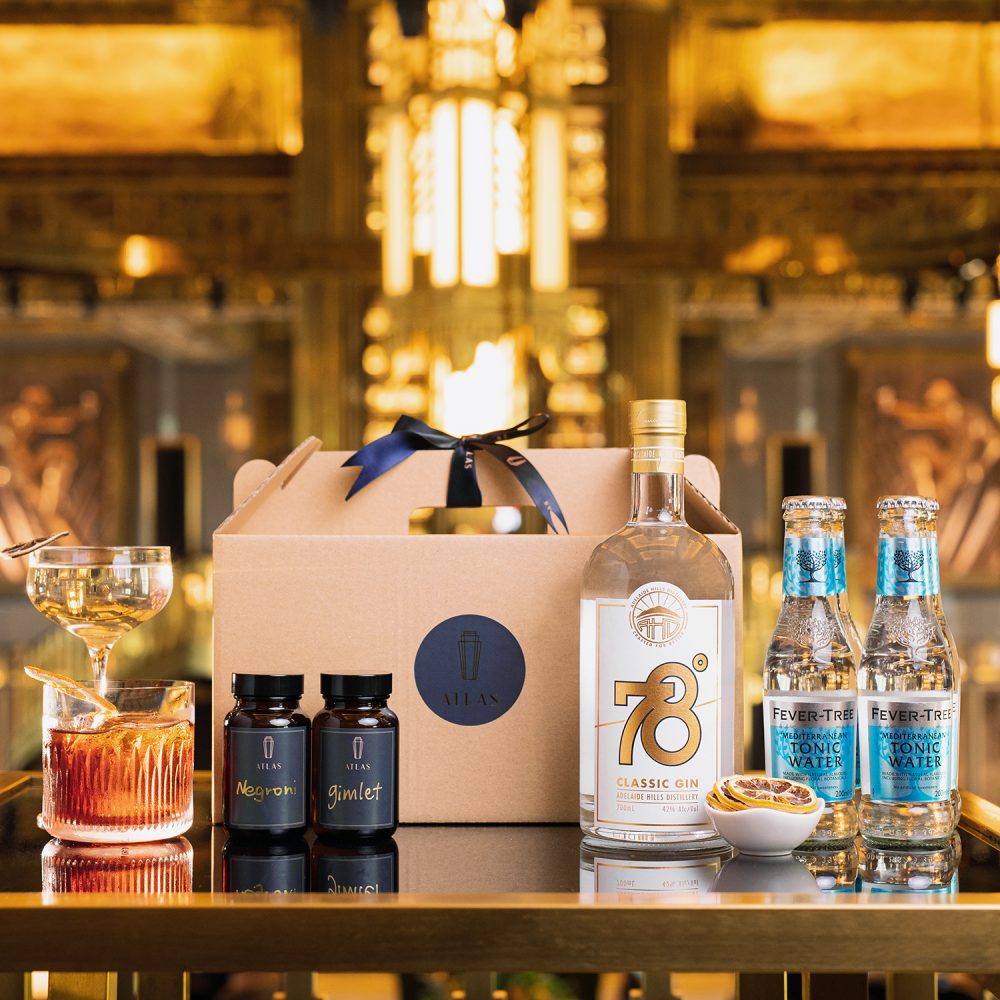 Prices start from S$118 per box and are available via ATLAS' online store.