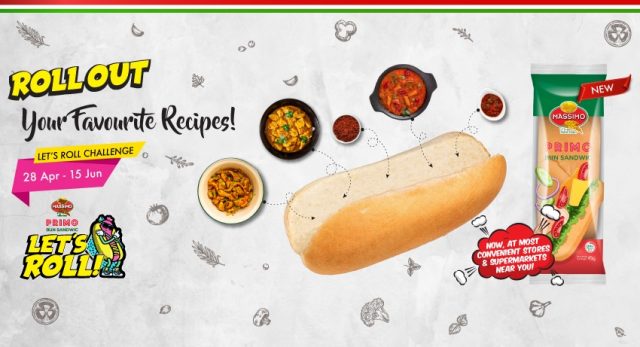 Massimo Bread by The Italian Baker Sdn Bhd has recently introduced Massimo Primo Sandwich Roll, which is a sandwich roll with no filling. The interesting thing about the new sandwich roll is that consumers can do anything they want with it.
The bread maker has even rolled out a contest to challenge consumers to be as creative with Primo. The new sandwich roll comes at the right time as consumers stayed at home or are more likely to be preparing meals at home rather than dining outside. Primo is the prefect partner for such at-home eating occasions since time is what consumers have and they can customise the taste to their own preferences.
Primo (45g) is also cheaper than other roll bread at RM 0.50 per unit compared to RM 0.90 for a roll bread with filling.