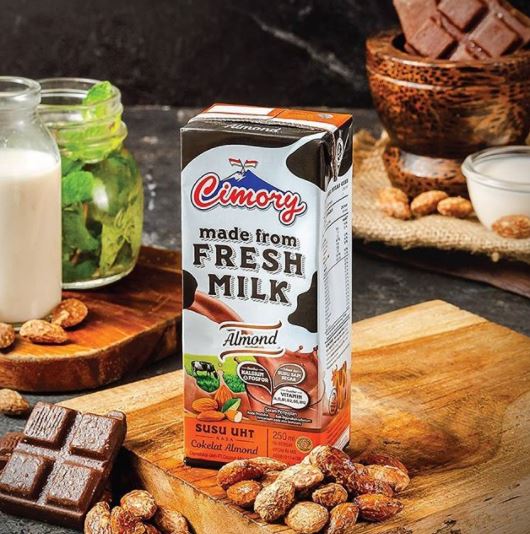 The Indonesian dairy company Cimory has recently launched a series of UHT chocolate milk drinks including blends. The chocolate milk drinks include sea salt and less sugar as well as Signature Milk Collection featuring almond, cashew and hazelnut combined with chocolate and milk. Cimory is using blends to tap into the plant-based trend.
Other flavoured UHT milk in the Signature Milk Collection includes blueberry, matcha, strawberry, chocolate and banana as well as full cream.
Cimory has also added more variants – honey and peach – into its Cimory Squeeze! yogurt range.