Bidor Kwong Heng, a trusted soy sauce maker in Malaysia, has partnered with Hamadaya Shoyu from Japan to launch a new range of halal-certified Japanese sauces. The key selling point of this partnership is Bidor Kwong Heng's halal-certified manufacturing facilities and Hamadaya's more than 200-year-old history in soy sauce production in Japan.
Hamadaya's 200-year-old, time-tested recipe has been recognised for its supreme quality and premium taste by Monde Selection and International Taste Institute.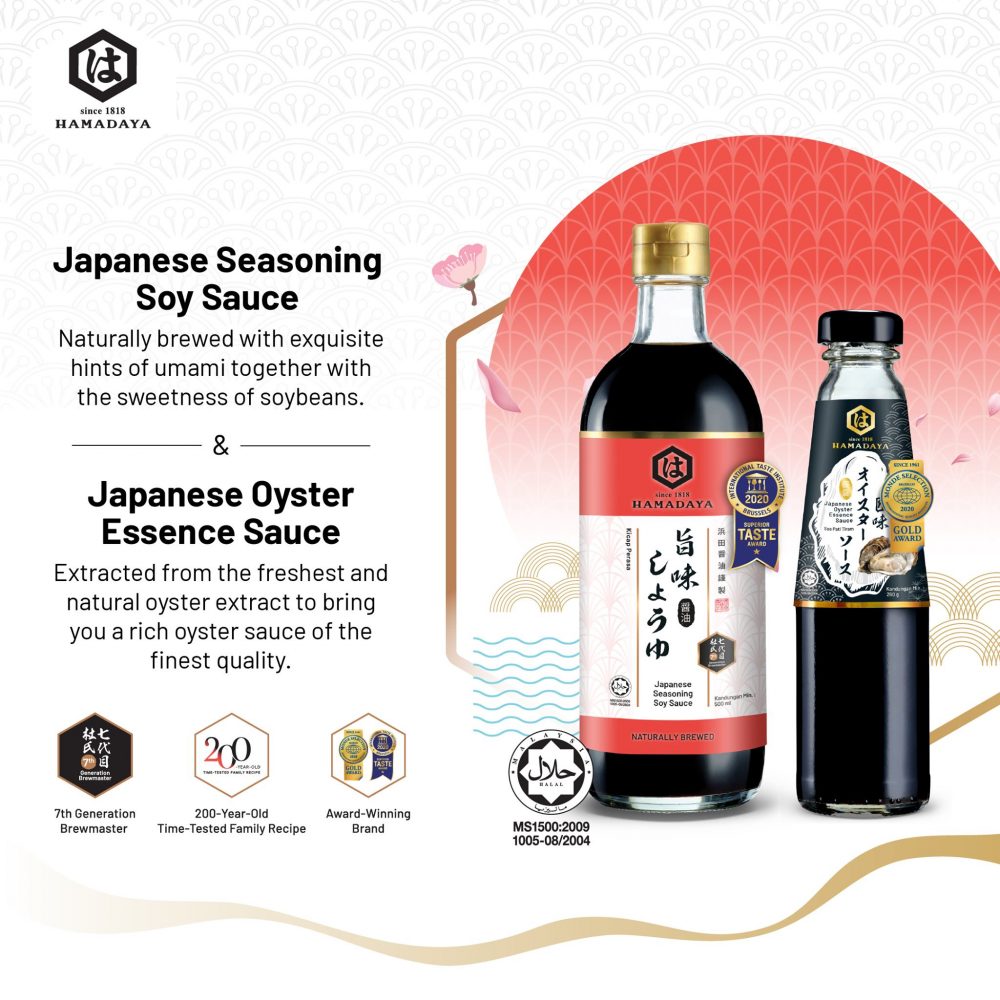 The Hamadaya's JAKIM-certified halal sauces in Malaysia comprise the following products:
Hamadaya Japanese Oyster Essence Sauce (260ml)
Hamadaya Japanese Seasoning Soy Sauce (300ml and 500ml)
Hamadaya Japanese Soy Sauce (300ml and 500ml)
Hamadaya Japanese Reduced Salt Soy Sauce (300ml and 500ml)
Hamadaya Sauces are now available at the nearest AEON & AEON Max Value Supermarkets in Malaysia. Hamadaya is also available at Lazada and Shopee. Prices range from RM 8.90 to RM 11.90.https://invol.co/cl1inac
Both Hamadaya Shoyu and Bidor Kwong Heng are part of Hong Kong's Heritage Foods along with Singapore's Woh Hup. All the acquired companies have demonstrated strong tradition and heritage.
Even before the rollout of Hamadaya Shoyu's halal products in Malaysia, Bidor Kwong Heng has already started exporting Malaysian-made Hamada soy sauce to China in 2019 following the technology transfer to Bidor Kwong Heng.
The collaboration between Bidor Kwong Heng and Hamadaya demonstrates how Heritage Foods has strategically made full use of the synergy of both companies to bring Japanese halal sauces to Southeast Asia and possibly to the Middle East.