For Ramadan and Hari Raya 2021, The Chicken Rice Shop is offering its all-new Ayam Sedap Baq Hang – juicy, tender and flavourful chicken coated with a special sauce. All set meals come with a Dino Choco Malt.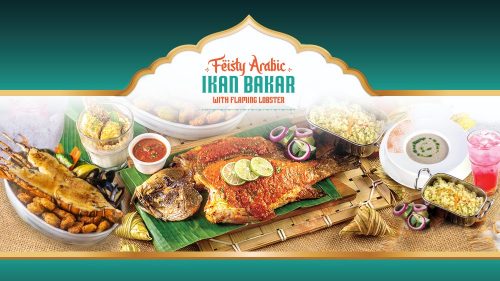 This year, The Manhattan FISH MARKET, a specialist in lip-smacking American style seafood, has Feisty Arabic Ikan Bakar. The seafood chain describes this festive limited offer as "feast on our own Malaysianized flavour from the Middle East – Feisty Arabic Ikan Bakar. Whole Seabass grilled to perfection and topped with our own version of Arabic spicy tomato sauce."

KFC meanwhile is offering Argentinian-inspired chimichurri sauce made from freshly chopped lime, cilantro, parsley, and garlic.