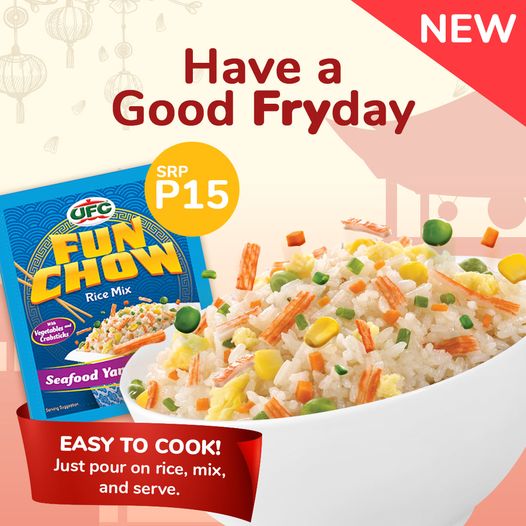 Nutriasia is making it easier to cook the popular fried rice dish with the new UFC Fun Chow. The new UFC Fun Chow Seafood Yang Chow and UFC Fun Chow Meaty Yang Chow allow consumers to cook restaurant-style Yang Chow fried rice in the comfort and safety of one's home.
Just pour on rice and mix for a fun and easy fried rice cooking experience.
The price per sachet is PHP 15.
Click here to purchase Nutriasia's products on Shopee.