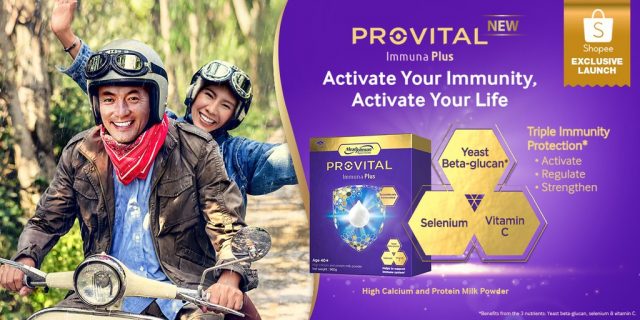 Mead Johnson has launched Provital Immuna Plus, a nutritious milk scientifically formulated for adults 40 years and above with yeast beta-glucan, selenium and vitamin C to support the immune system associated with cold.
This product is available in three pack sizes – 240g (RM 23.90), 480g (RM 39.90) and 960g (RM 74.90).
In terms of communication, Mead Johnson clearly understood Malaysians do have a certain degree of understanding about beta-glucan as an ingredient to lower cholesterol.
However, yeast beta-glucan is a new ingredient to most Malaysians and thus warrant further explanation.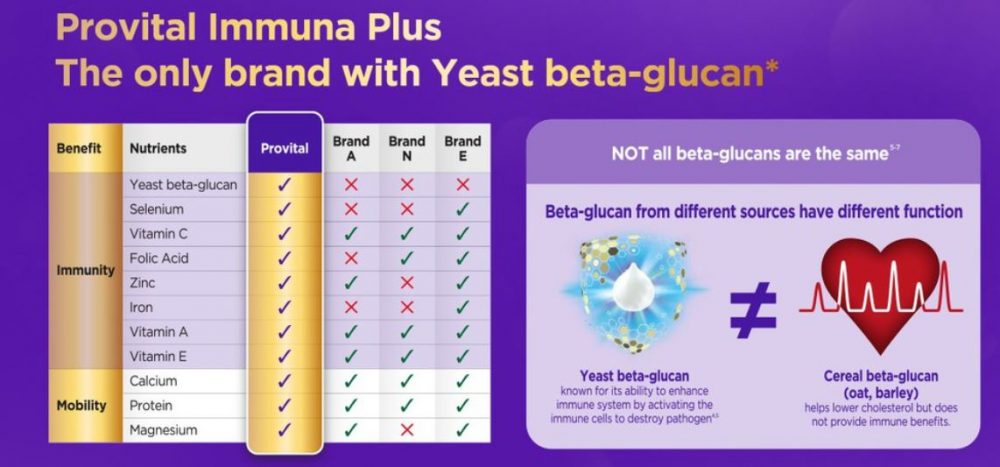 Click here to purchase on Provital official store on Shopee Malaysia.