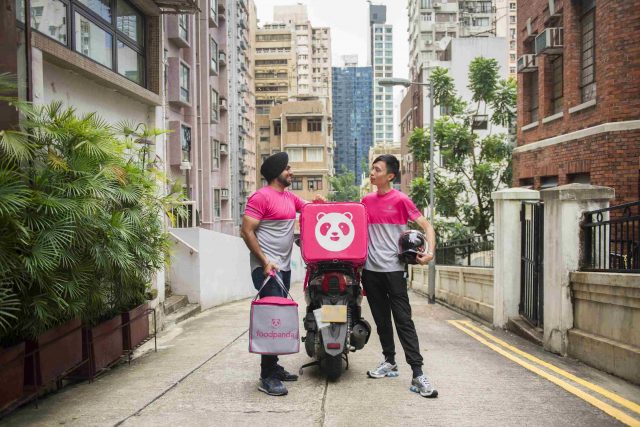 Malaysia, June 11, 2021 – As a mark of its continued commitment to the health, safety and well-being of riders, foodpanda Malaysia together with PolicyStreet today announced an all new and improved insurance scheme that offers double the protection for delivery partners in the event of any unforeseen circumstances.
Partnering once again with PolicyStreet, a leading insurance technology company, this newly introduced insurance scheme was specially curated to enable all active riders to be covered automatically for free. This method of pay first and claim later will provide riders with protection throughout their working hours and is a significant upgrade from the previous insurance protection plan.
Sayantan Das, Managing Director, foodpanda said that the riders are the backbone of the company and deserve the best protection for all the sacrifices they make day to day in delivering joy to the nation at a time where the nation depends on it.
"foodpanda is always looking for new ways and opportunities to ensure the health, safety and well-being of riders are well taken care of. Our riders are constantly facing unpredictable weather and road conditions, hence we would like to remind them that they are a priority to us and we are committed to providing them with the best insurance scheme so they have peace of mind when on duty," he said, adding that the company emphasizes on an environment that is safe and secure.
"We are grateful to have PolicyStreet on board with us as our insurance partners. Rest assured we have a very reliable process and procedure in place, should the need for claims arise. Together, we are ready to ensure a safe and successful ride for all," added Sayantan.
Claims of up to RM100,000 could be made in the event of one's untimely demise or permanent loss of ability. Besides that, riders would also be entitled to claims of up to RM2,500 for any medical cost and hospital income of RM40 a day for a maximum of 30 days.
Commenting on this improved insurance plan, Yen Ming, Chief Executive Officer of PolicyStreet said, "We are excited and honoured to be the official insurance partner for foodpanda Malaysia and look forward to providing all their riders with this new and improved insurance plan. We strive to continuously innovate and curate insurance policies that provide the absolute best protection for foodpanda and its riders."
To ensure a smooth and efficient process, riders are encouraged to have all the relevant and necessary documents for insurance claims. Some of the documents required include official medical records and receipts as well as the official police report and a copy of the rider's IC for identification purposes.
On a separate note, foodpanda riders are also entitled to a special insurance scheme for COVID-19. Claims of up to RM300 can be made for those who are required to undergo quarantine and up to RM5,000 in the event of an untimely demise. Together, we are all about #RideSafePandas
For more info on this new insurance scheme or the procedure for claims, please visit https://www.pandariders.my/skema-insurans-foodpanda