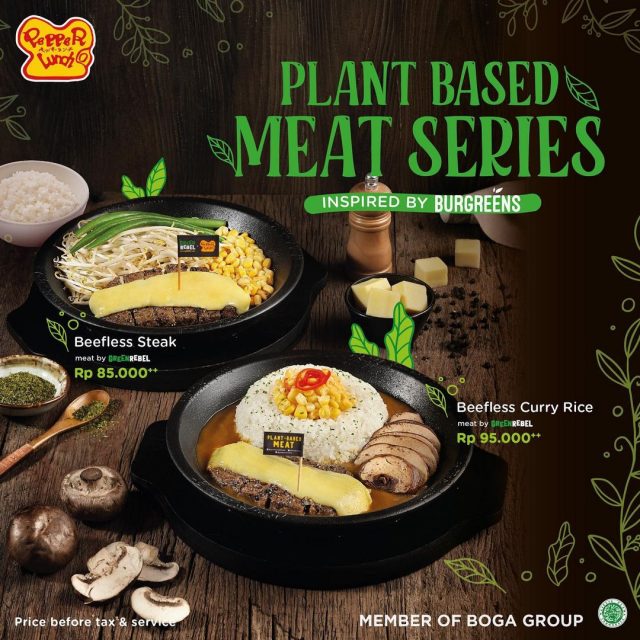 Pepper Lunch Indonesia has announced the launch of their plant-based meat series in collaboration with Burgreens. The unique Pepper Lunch Plant-Based Meat Series feature Burgreens' Green Rebel Foods plant-based meat. The menu comprises Beefless Steak (IDR 85,000) and Beefless Curry Rice (IDR 95,000).
For those who are vegan, opt for Beefless Steak with no cheese. Beefless Curry Rice might not suitable for vegan and vegetarian.
Burgreens is making a name for itself in Indonesia, thus making it the preferred brand to partner with rather than OmniMeat, Beyond Meat or Impossible Foods.