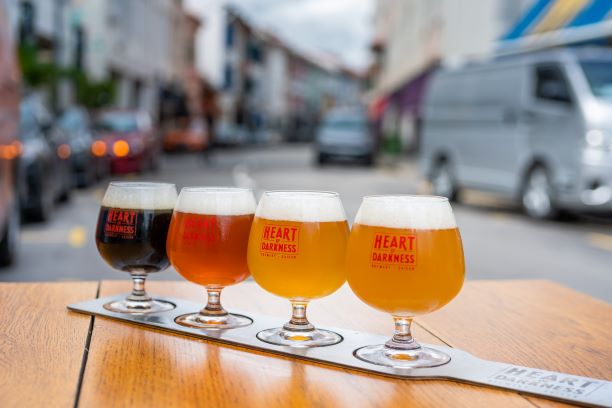 Heart of Darkness has an exciting week of activities planned leading up to National Day. Get into the spirit early and drink to your heart's content with your kakis, starting Monday, 2 August.
Bask in the kampung spirit this National Day with specially crafted cocktails and pizzas inspired by some of Singapore's most iconic dishes. Launching this week, the refreshing, easy-drinking Singapore Golden Ale and the Singapore Hoppy Pilsner brewed by Heart of Darkness just for the occasion are the perfect beers to sip on as you get your party on with these daily specials…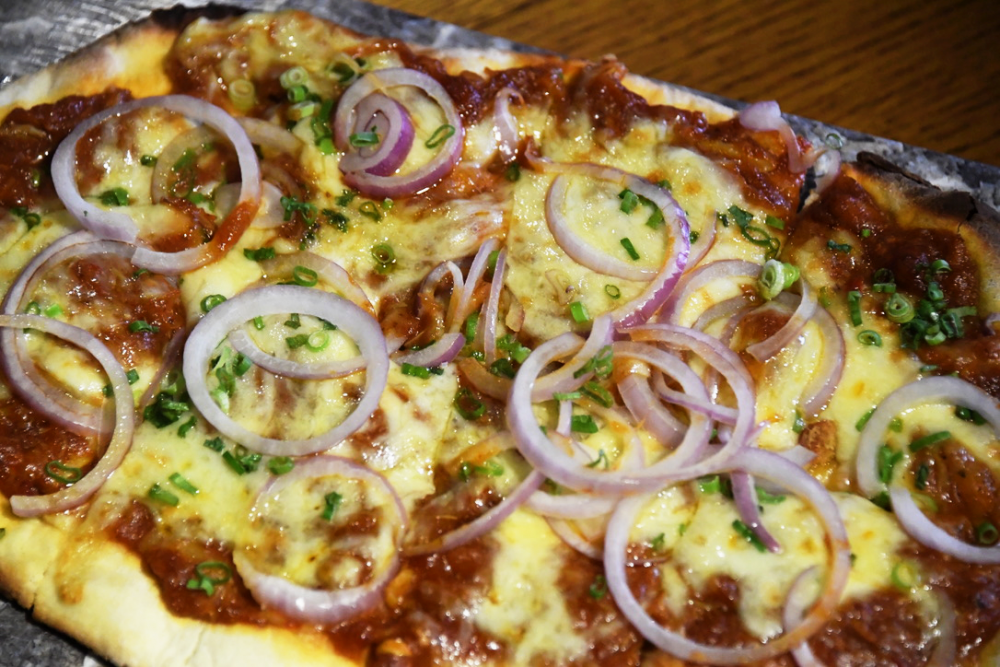 2 August, Monday 

– Chase the Monday Blues away with 1-for-1 offers on craft California pizzas (U.P $24 – $26), with a local twist; the 3 flavours on offer are Chili Crab, Masala Curry and Beef Rendang to pay homage to Singapore's melting pot of cuisine and cultures.
3 August, Tuesday

 – There's no better way to enjoy Tiki Tuesday than with cocktails inspired by our own little island, featuring super shiok creations such as a kaya-infused cocktail and dumpling cocktail that's served xiao long bao-style.
4 August, Wednesday

 – Take your girlfriends on a fun ladies' night out, with 50% off for ladies on cocktails and house brews as well as beers from local craft breweries all night long, so no need to kancheong!
5 August, Thursday

 – Enjoy Fresh Tapped Thursday with special offers on the exclusive Heart of Darkness Singapore beers, and continue the merry-making at home with Growlers going for $60 (U.P. $75).
6 August, Friday

 – Happy International Beer Day! To commemorate Singapore's 56th beer-thday, the first 56 people who visit the bar will receive a small complimentary Singapore beer, so bring along your fellow hopheads and join in the festivities with a cold one on the house.
7 and 8 August, Saturday and Sunday

 – Get into the birthday spirit(s) with all-day free-flow Singapore beers from Heart of Darkness and other local breweries, as well as all-you-can-eat pizzas. Thinking of upping the ante? Don't paiseh, grab a tipple or two with cocktails also included in the free-flow offer, going for $56 for 2 hours per pax.