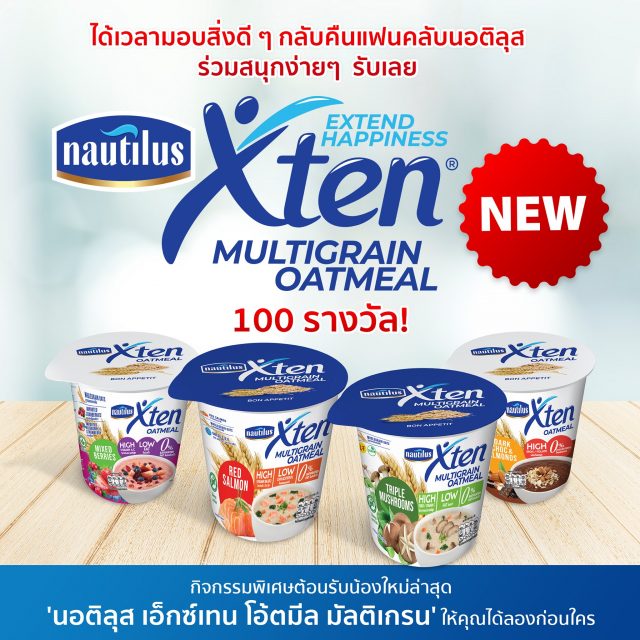 Thailand's Pataya Food Group, which makes Nautilus processed seafood, has launched XTEN Multigrain Oatmeal. According to the company, "Nautilus XTEN aims to be the health partner by creating innovative and premium quality products that promote healthier lifestyle. We select quality ingredients from the "Superfood", which is a nutrient containing vitamins help to fight free radicals Provide high amounts of fiber. It is also low fat, low sugar and low sodium formula, no MSG added, and delicious."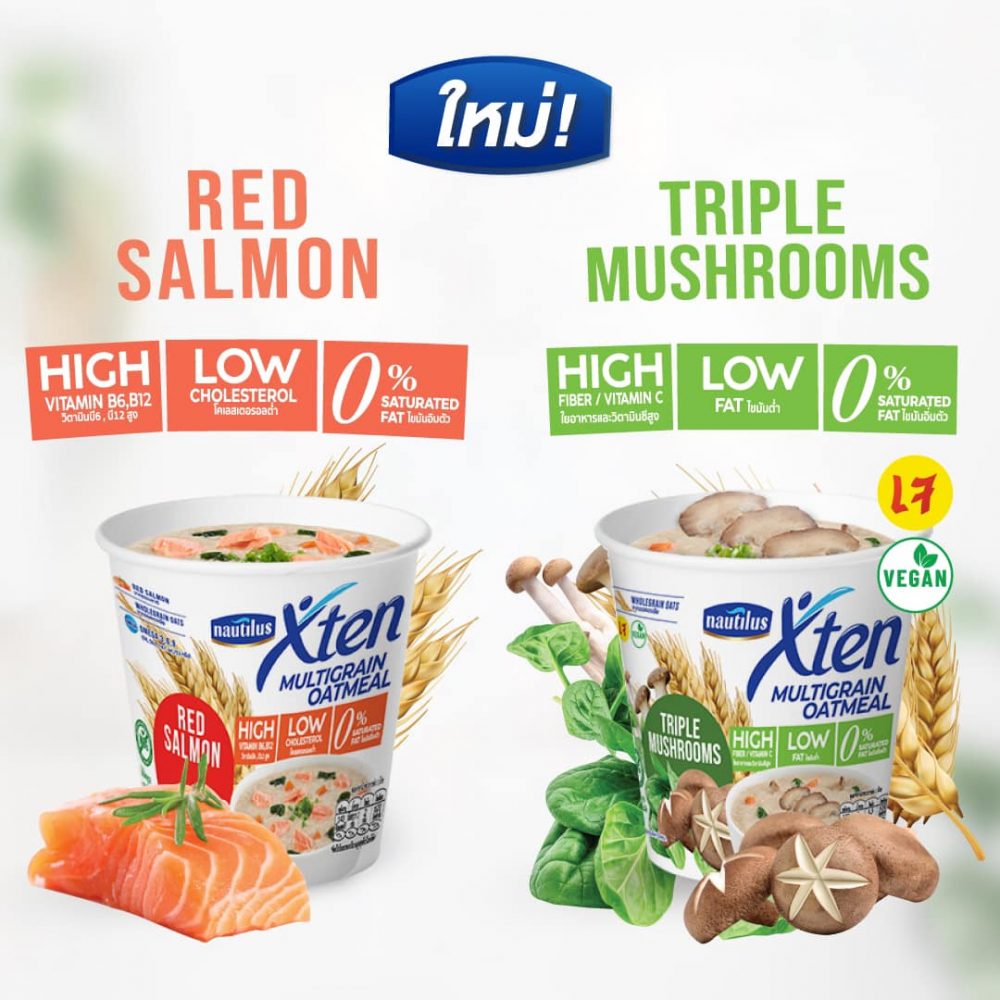 The series contain four products under multigrain oatmeal (red salmon and triple mushrooms) and oatmeal (mixed berries and dark chocolate & almonds).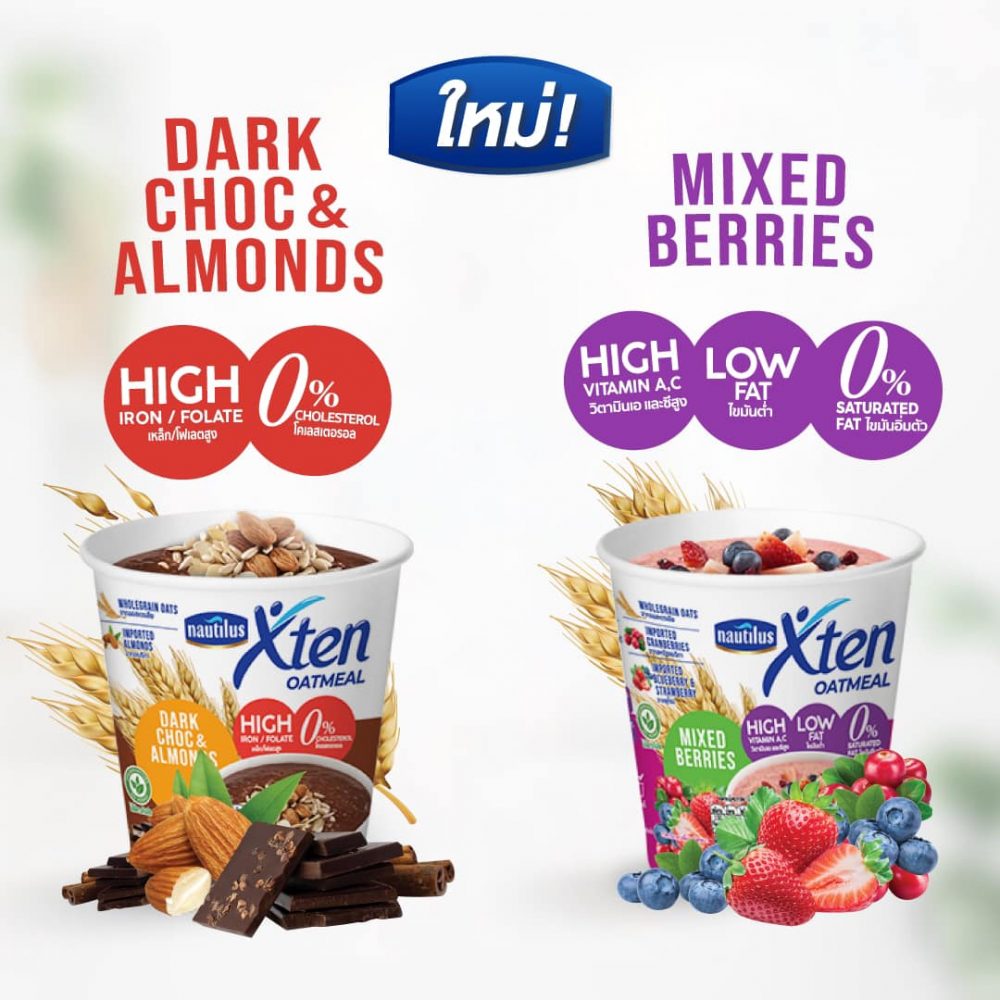 Nautilus XTEN represents a move by Pataya Food to offer consumers with an all-in-one heathy meal solution or to meet their snacking needs. We have also seen Ayam Brand offering a meal solution centered on its seafood but Nautilus XTEN has a differentiated approach of using oatmeals.