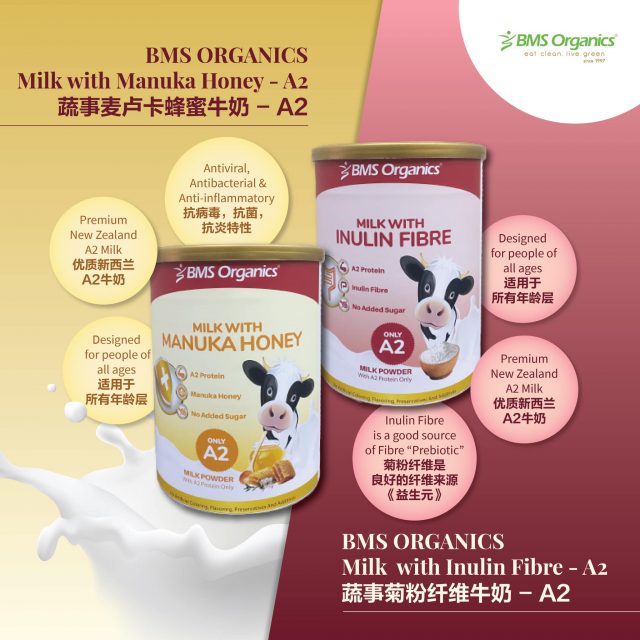 BMS Organic has launched two new milk powdered products featuring A2 milk, which is closer to the β-casein found in breast milk, so it is easier for our body to digest and absorb. A2 milk is often described as a milk that is not likely to cause stomach bloating, indigestion and diarrhea problem.
The A2 milk powder is imported from New Zealand, which is rich in calcium and protein.
(1) BMS Organics Manuka Honey A2 Milk is added with Manuka Honey, which posseses antibacterial, antiviral and anti-inflammatory properties, helps strengthen immune system.
(2) BMS Organics Inulin Fiber A2 Milk contains inulin fiber, which is a good source of fiber & "prebiotics", which support intestinal health and prevent constipation.
It is especially recommended for children aged 2 years and above, adults and elderly.
Click here to purchase on BMS Organics official store on Shopee.