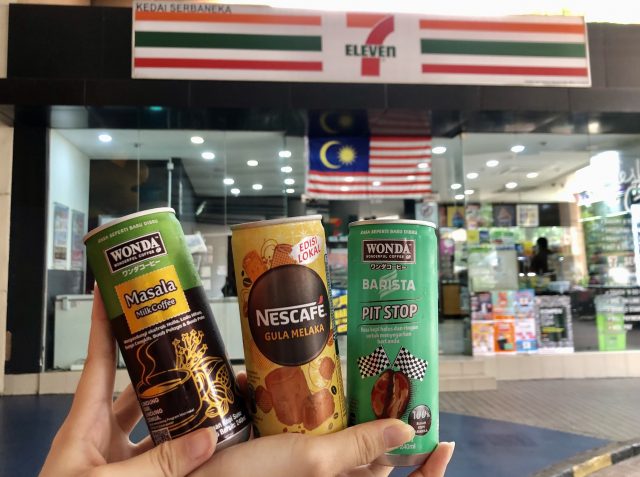 KUALA LUMPUR, 13 AUGUST 2021 – Always seeking for a new coffee flavour? We've got news for you. 7-Eleven Malaysia has recently released three exclusive new exciting coffees that will definitely please your taste palette.
Containing ginger, black pepper, clove, cardamom and nutmeg extracts, the limited-edition Wonda Masala Milk Coffee (240ml) is sure to spice up your day. While you're checking out the beverage freezer at 7-Eleven, make sure you also keep an eye out on the new delicious Wonda Barista Pit Stop (240ml) that will undoubtedly provide you a refreshing lift with its delightful mild flavour. Both can coffees by Wonda are affordably priced at only RM3.20 each.
On the other hand, Nescafe has also just launched the all new Nescafe Gula Melaka (240ml) for those who enjoy the local taste of brown sugar with their coffee. This must-try gula melaka flavoured milk coffee drink only costs RM2.80 each, what a steal!
You can now grab all three exclusively at 7-Eleven stores in nationwide when you're craving for some amazing coffee!
For more information on the new Wonda Masala Milk Coffee, Wonda Barista Pitstop and Nescafe Gula Melaka, visit 7-Eleven Malaysia's official social media pages at 7ElevenMalaysia.