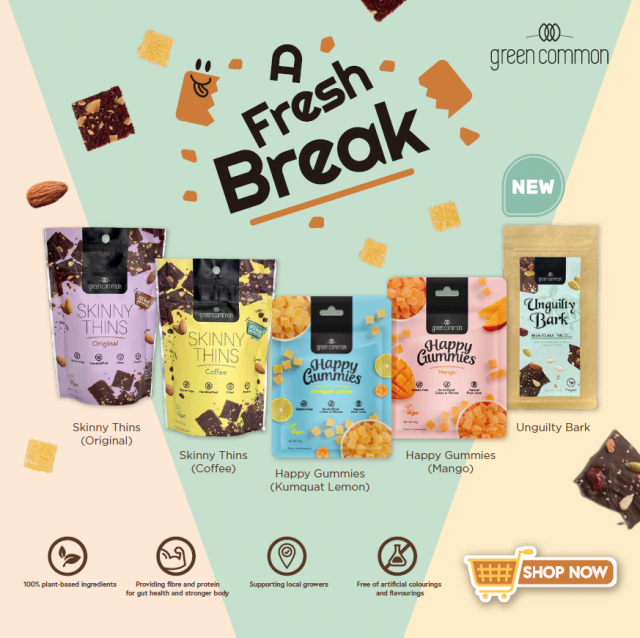 Green Common Singapore is offering the new Unguilty Snack Series. Green Common snack series is made with plant-based ingredients, which are good sources of dietary fiber and protein. Cruelty-free and guilt- free, these light bites are perfect for snacks cravers, especially the ones who embrace sustainable green diets, to enjoy a fresh break anytime and anywhere.
They comprise: Skinny Thins (Original), Skinny Thins (Coffee), Happy Gummies (Kumquat Lemon), Happy Gummies (Mango) and Unguilty Bark.
Skinny Thins (Chocolate) feature chia seeds and almonds to elevate the texture. This chocolate crunch provides good source of protein and fiber content. It is also beneficial to your gut. Skinny Thins contains no milk and egg and is free from gluten.