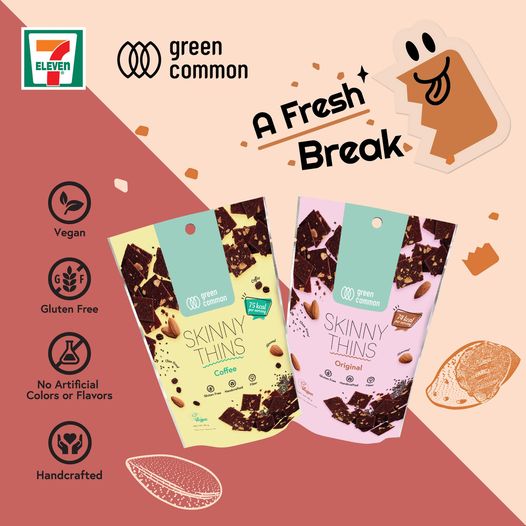 Green Common Skinny Thins are available now at 7-Eleven Singapore.
They are handcrafted with 100% plant-based ingredients, made with sunflower oil and superfood like chia seed and almond. Moreover, it provides fiber and protein for your gut health and body.
Purchase them at SGD 3.50 ( UP TO $4.50 ) for a limited time only.