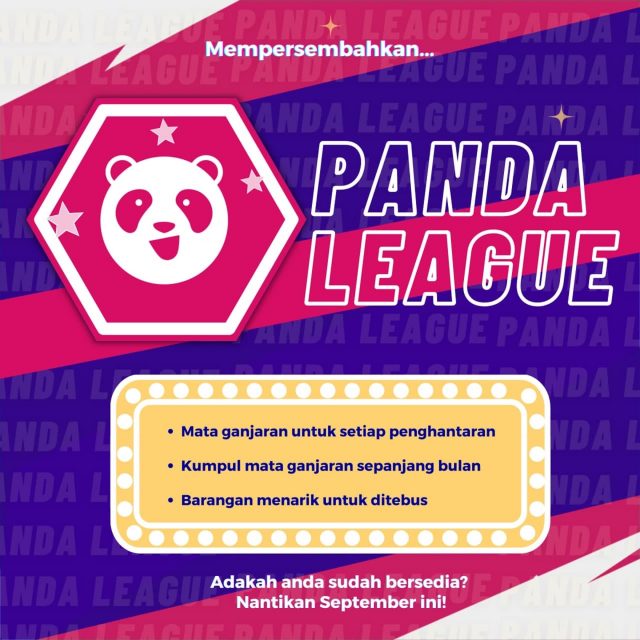 Providing Greater Benefits, Savings and Convenience
Malaysia, September 30, 2021 – foodpanda has unveiled a series of additional perks including greater discounts and benefits to be enjoyed by delivery partners for the third quarter of 2021.
Chief amongst the announcements is the foodpanda x Urbanice Bike4U program – a collaboration between foodpanda and Urbanice, where 30 bicycles were given to foodpanda walkers in need. This is in line with foodpanda's aim of providing greater convenience to their delivery partners for all that they do.
Commenting on this announcement, Shubham Saran, Head of Logistics, foodpanda said, "Our delivery heroes are essential to our business. They are always working efficiently to deliver joy to our customers, hence why we are continuously working towards introducing new and improved benefits each quarter. Through all that we do, we hope to remind them that their health, safety and well-being is of utmost importance to us."
Shubham added that this gesture of care and appreciation is one of more to come from foodpanda for our delivery partners as we move forward.
Details of the other benefits and deals introduced in the third quarter of 2021 are as follows:
foodpanda delivery partners who are vaccinated (either with 1 dose or both doses) can now enjoy a 30% discount on Senarco lubricants on Shopee and Lazada. This special deal was introduced in hopes of getting more delivery partners vaccinated.
Further details: https://www.pandariders.my/tawaran-shriro
Starting July, foodpanda delivery partners were given special discounts on selected Oppo devices. 
Aspirasi CashNow Combo Plus Program
The Aspirasi CashNow Combo Plus Program, a micro-financing program will also be made available for selected foodpanda delivery partners. This program will offer financing from RM1,500 up to RM3,000 with an optional coverage for hospitalisation and surgical expenses. The Aspirasi TeamCare will also be offering financing up to RM20,000. 
Made available exclusively to foodpanda delivery partners, Digi will be offering a RM30 monthly rebate for selected Digi postpaid plans. 
Panda League is the latest rider rewards program initiated by foodpanda to create continuous rider engagement and also recognise valuable delivery partners while motivating them to consistently be safe and efficient.
To find out more on the attractive benefits made available to foodpanda delivery partners, please visit https://www.pandariders.my