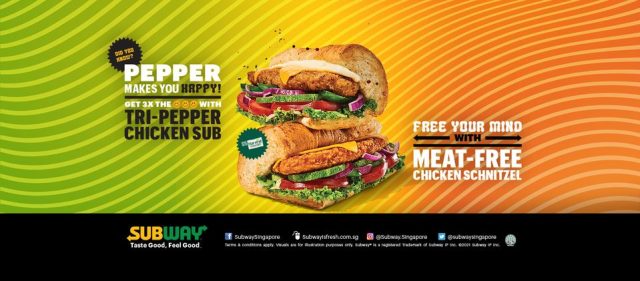 Subway has launched Tri-Pepper Chicken Sub in Singapore that offers a pepper hit with the perfect blend of pink, green and black peppercorns infused in a succulent chicken patty.
Subway has also launched meat-free chicken schnitzel made by Nestle's meat-free brand Harvest Gourmet. Subway's first-ever Plant-Based Chicken Schnitzel and returning favourite Mint Chocolate Chip Cookie are also available at all Subway restaurants.
The meat-free subway is currently a limited time offer (LTO). Most of the quick service restaurant's meat-free offerings are LTOs and have yet to become a permanent part of their menu.