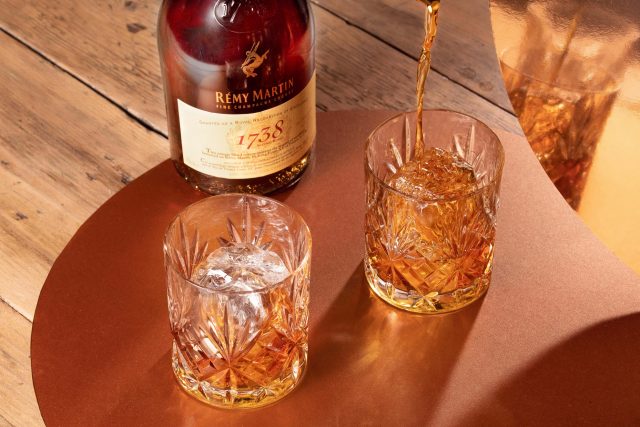 Rémy Martin introduces the new 1738 Accord Royal in Singapore, with special menu features and ongoing promotions in honour of the creation of the world's first luxury cocktail, the Sidecar
Singapore, 6 January 2022 – Rémy Martin, one of Cognac's best-known producers, is set to launch Rémy Martin 1738 Accord Royal in Singapore, perfectly timed to celebrate the centenary of the Sidecar, a classic cognac cocktail.
Rémy Martin 1738 Accord Royal  joins the brand's premium range of Cognac Fine Champagnes that the House of Rémy Martin's has been crafting for almost three centuries alongside Rémy Martin XO and Rémy Martin VSOP.  Composed of eaux-de-vie coming exclusively from the most sought-after vineyards of Cognac, Grande Champagne and Petite Champagne, the Rémy Martin 1738 Accord Royal carries a distinctive oaky flavour due to the long, soft barrel toasting that teases out subtle notes of vanilla and brioche. This uniquely woody profile is elevated through the use of casks made from oak that is found in the forests of Limousin, with wide grains that allow more exchanges between the wood and the eaux-de-vie, creating a broader and richer aromatic development. Experts have recognised and awarded 1738 Accord Royal in some of the most prestigious competitions, including three Double Gold medals from San Francisco World Spirits Competition, making it the highest-ranked cognac in its category.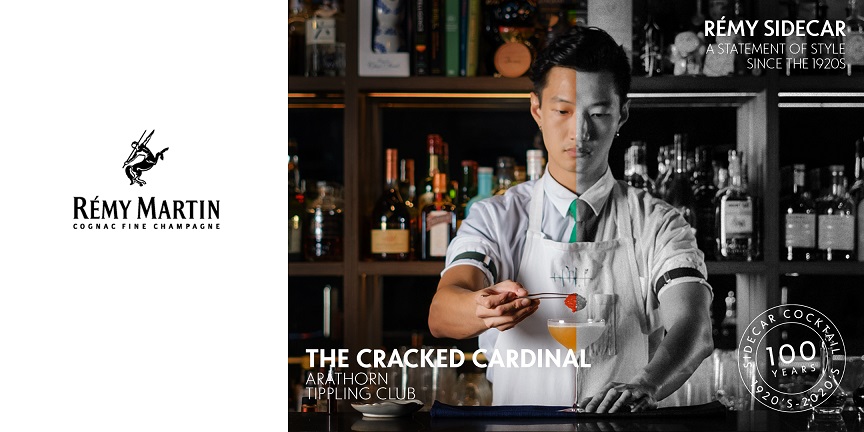 Rémy Martin continues to evoke a taste for the finer things, an aromatic sophistication that travels through time. To this day, its name is honoured in the Sidecar cocktail. According to spirit expert Paul Pacult, Rémy Martin 1738 Accord Royal is the cognac best suited to the Sidecar in the Rémy Martin range: "good acidity upfront promotes a crisp, tart, citrusy flavour profile that highlights Cointreau and 1738 Accord Royal in equal strength… complex yet extremely well- balanced, fruity, and spicy, rich and tart at the same time." Much like this iconic cognac cocktail, Rémy Martin has always adapted to the times, embracing changing tastes while remaining faithful to tradition for the lips of new generations to enjoy time and time again. Whether in classic or new innovative cocktail recipes, 1738 brings its structure, smoothness and character to the mix.
While the cocktail's origins remain a source for heated debates, the bar community can attest that the Sidecar became the trendy cocktail of choice during the Roaring Twenties, a decade as incandescent as a Roman candle dazzling in the dark night. Jazz was its music, the speakeasy its kingdom, and drinking its favourite transgression. American soldiers stationed in Europe made the classic cognac cocktail their own. According to history, the Sidecar is said to be named after a US army captain whose favourite form of transport when out drinking in Paris was a sidecar motorcycle.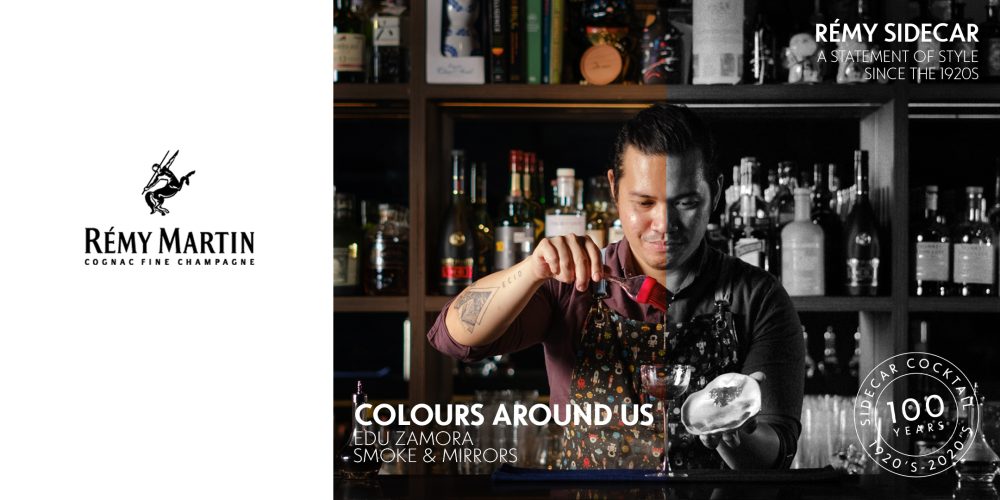 In celebration of a century of style and the history of the Sidecar, Rémy Martin is partnering with a selection of the Lion City's best bars to offer classic and special signature renditions of the Sidecar, including MO BAR, Smoke & Mirrors, Stay Gold Flamingo, Studio 1939 at Potato Head Singapore and Tippling Club. The participating venues will offer their take on the Sidecar with Rémy Martin 1738 Accord Royal; for a classic taste of the swish twenties style cocktail, Last Word will offer the traditional serve using Rémy Martin 1738 Accord Royal, the ideal cognac for the Sidecar throughout the month (see Appendix for the full list of cocktails to be featured). Fine heritage spirits like Rémy Martin's cognac play a crucial role in this vintage revival, with its insistence on authentic, timeless flavours and genuine savoir-faire.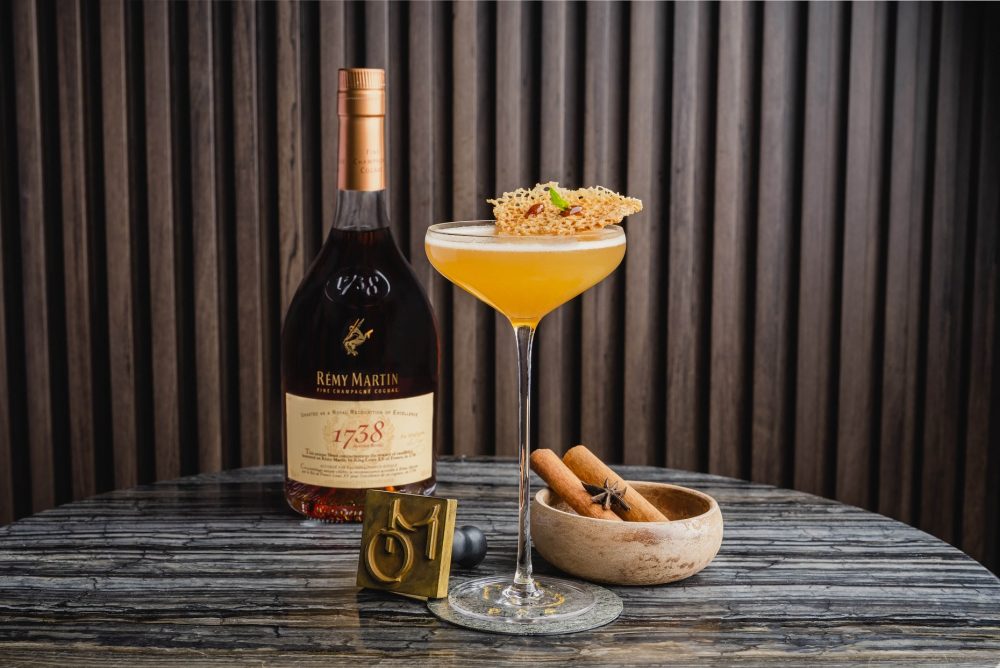 Rémy Martin and Stay Gold Flamingo will also host a social media competition on Instagram and Facebook until the end of the month.  When guests purchase a Sidecar cocktail from Stay Gold Flamingo's special menu, they stand a chance to win a 700ml bottle of Rémy Martin 1738 Accord Royal and a 700ml bottle of Cointreau. Visit Stay Gold Flamingo's Instagram and Facebook to find out how to enter.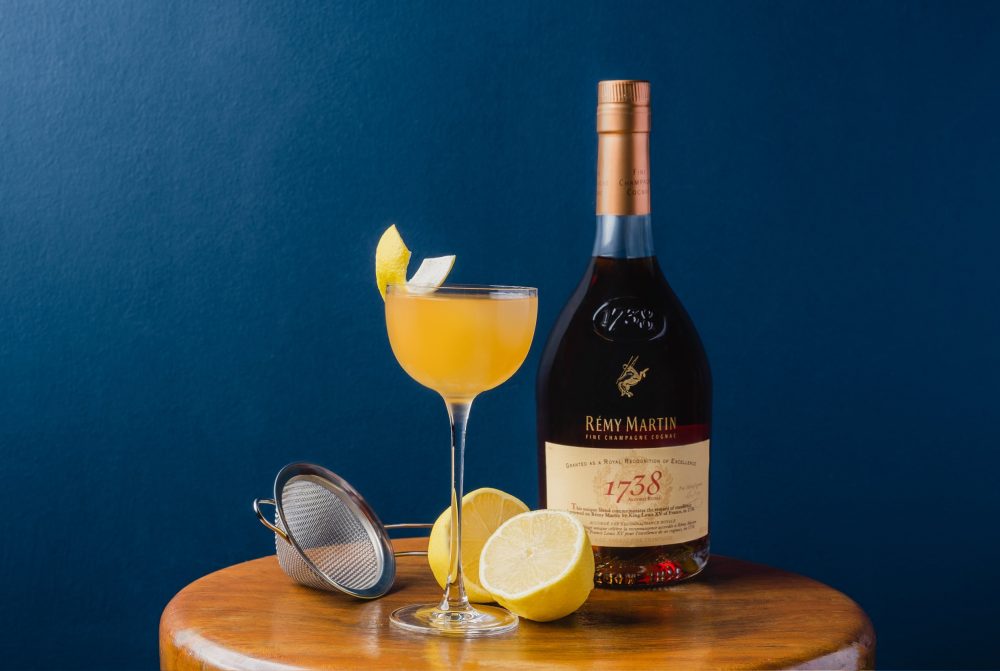 Cocktail enthusiasts can look to recreate their own interpretations of the Sidecar using the ideal measures as recommended by Rémy Martin which is three parts Rémy Martin 1738 Accord Royal, two parts Cointreau and one part lemon juice. The rich and robust Rémy Martin 1738 Accord Royal is available for purchase on LazMall and Amazon. Teamed up with the now converted craft bottled cocktail e-commerce store, Ah Sam Cold Drink Stall, LazMall will offer any online shopper that purchases a bottle of Rémy Martin 1738 Accord Royal, a complimentary Metro Roadster, the bottled Sidecar concoction crafted by Ah Sam Cold Drink Stall. Amazon shoppers will receive an Old Fashioned Glass with any purchase of Rémy Martin products. Both promotions will be available in Singapore now through 31st January 2022.