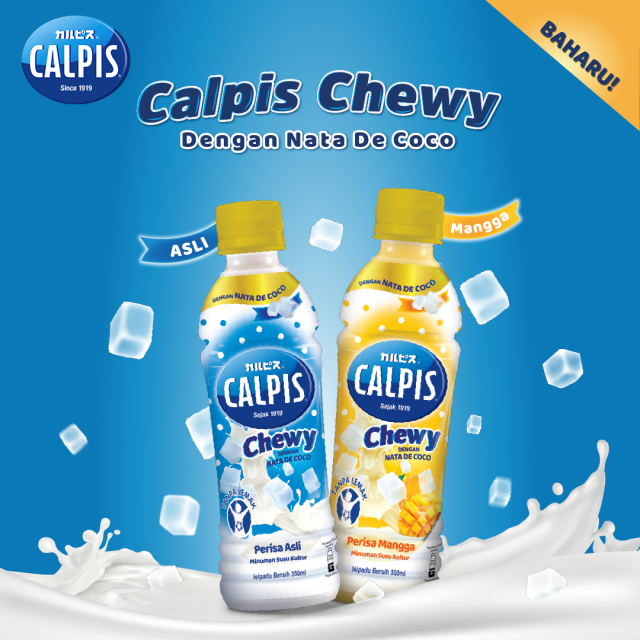 Calpis Chewy, the new Calpis with nata de coco bits, has been launched in Malaysia. Now you can double the goodness and enjoyment with Calpis Chewy while maintaining good gut health. Calpis Chewy is available in orginal and mango flavours.
We do hope Calpis can introduce a Calpis with a thicker texture. That's our wish list for 2022.
Get the new Calpis Chewy now from Etika official store on Shopee and Lazada or at 7-Eleven outlets near you.