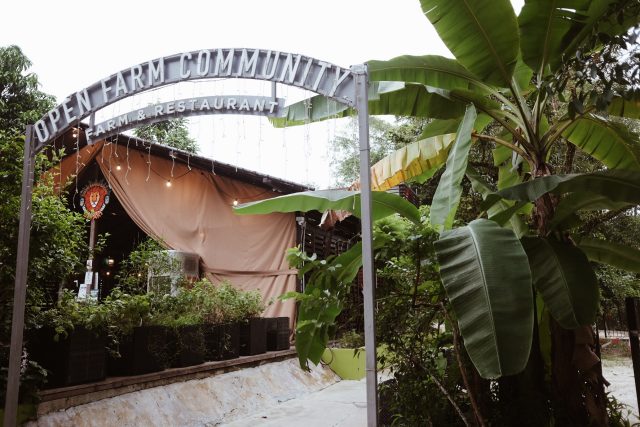 Pen down your support for Singapore farms and produce, purchase farm-fresh goodness and learn more through mini games
Singapore, 16 February 2022 — A group of Nanyang Technological University students are shining the spotlight on Singapore-grown produce through a pop-up booth on the weekend of 26th and 27th February. The pop-up is hosted and held in collaboration with Open Farm Community, Singapore's foremost urban farm and restaurant concept. Aside from purchasing some ready-to-eat and fresh local produce, and other items, patrons can also learn more about local farms through mini games at the booth or pen down their support on display boards.
This is part of the 3-month campaign that the NTU team, Fresh off the Dot, is running. Through interactions with local farmers and a survey* conducted with 203 parents in December, it was found that many are unaware that our city-state has over 200 farms. This insight kickstarted the team's ambition to increase appreciation for local produce in Singapore. Matching well with Open Farm Community's vision to strengthen understanding and respect for food and its origins, the event serves as a timely response to the growing disconnect between people and their food.
"Supporting local is one of the best single steps you can take to better your personal health, connect with your community and make a more environmentally responsible choice," says Oliver Truesdale-Jutras, Executive Chef at Open Farm Community. "Informed purchasing is the most potent power that most people don't realise they have." The restaurant was awarded the Michelin Plate in 2021, and the food at Open Farm Community is an ode to our Singaporean roots marrying sustainable passion and gastronomic flair.
Situated outside and separate from the dining area at Open Farm Community, the Fresh off the Dot booth will be open from 11am to 3.30pm and 6pm to 9pm over the weekend of 26th and 27th February. Educational materials will be available for the public to learn about some of Singapore's farms and produce, as well as mini games such as crossword puzzles and mix-and-match activities. There will also be a "Why We Support Local Produce " board where patrons can show their support through messages on post-its.
Aside from educational activities, items will also be available for purchase at the booths. This includes fresh produce and ready to eat items such as The Fish Farmer's Mala and Teriyaki Mullet Fillet, Egg Story Nitamago Ramen Eggs and Tamagoyaki (Japanese Egg Roll), Jurong Frog Farm's Premium Snowdrop Hashima bottles and The Local Farm Pack 2022 (a 100% fresh local produce subscription pack).  For those with green fingers, they can try out Kin Yan Agrotech's Mushroom Growing Kit. As part of the booth, Open Farm Community's very own farm will also have their products on display, and patrons can now purchase Open Farm Community's farm-grown produce, seeds and seedlings to take home and recreate their own urban farm.
Joining in the event is Urban Origins, an urban food marketplace that connects communities with the nearest and most sustainable food sources, offering Singapore's residents direct access to healthier and more nutritious alternatives on a single online platform. At the booth, Urban Origins will be featuring artisanal and plant-based products from local food producers.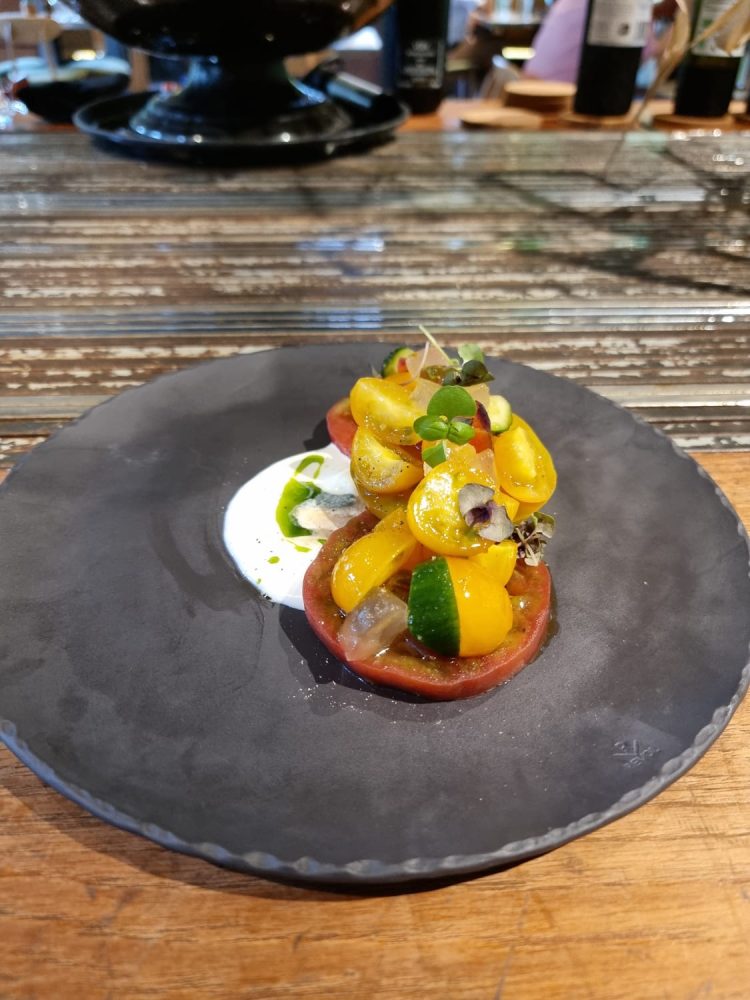 "We hope that through our event, families visiting Open Farm Community will leave the place with a little something that they learnt about local produce. Young children will be leaders of our next generation, and it would be great to start educating them about Singapore's farms and food security at a young age" says Ms Madeline Tan, from the NTU team. Their campaign was launched as part of a Final Year Project at Wee Kim Wee School of Communication and Information in late December of last year.
While the booth is open to the public, visits to the booth do not guarantee seats at the restaurant as they operate independently. Open Farm Community strongly advises interested parties to make a reservation if they want to get the full local produce experience, as dine-in crowds can get busy on weekends.
For more information, please visit Open Farm Community's website or Fresh off the Dot's Facebook and Instagram. For Open Farm Community dine-in reservations, kindly visit this link here. Open Farm Community is located at 130E Minden Rd, Singapore 248819.