KUALA LUMPUR, 29 March 2022 – After restrictions and lockdowns of the past two years, Malaysians are looking forward to observing the upcoming Ramadhan season and welcoming the Hari Raya Aidiladha festivities in the traditional way – with buka puasa gatherings, balik kampung trips, and, of course, cooking and baking for family and friends.
Understanding this, Malaysia's No.1 baking supplies store Bake With Yen (BWY) has rolled out a major initiative to help Malaysians, especially bakers, make the most of this festive season, with the clarion call "Raya Penuh-Penuh". The initiative includes programmes to "Jimat Penuh-Penuh" with some of the market's lowest prices on popular baking ingredients and essentials.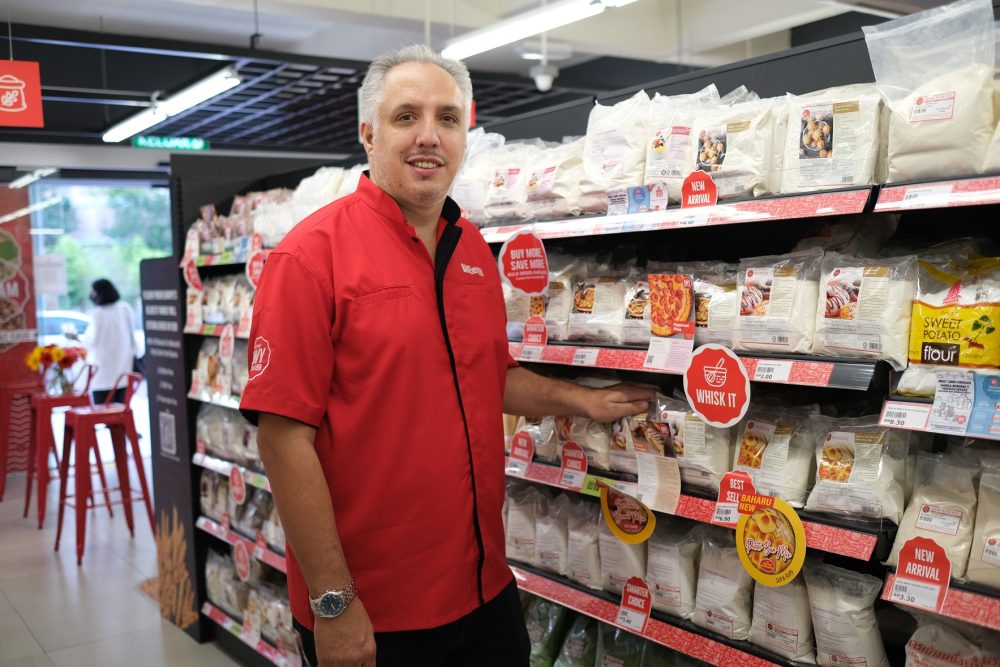 Announcing the Raya Penuh-Penuh initiative at BWY's new superstore at Taman Tun Dr Ismail, the company's incoming Group Chief Executive Officer, Alexandre Rosso said, "The combined forces of the pandemic, its impact on the global supply chain, and the shortage of raw materials and labour have led to an increase in the prices of goods.  Recognising that this puts a strain on the wallets of the rakyat, BWY is using its considerable scale, and close relationships with vendors and manufacturers to ensure prices stay within the reach of bakers.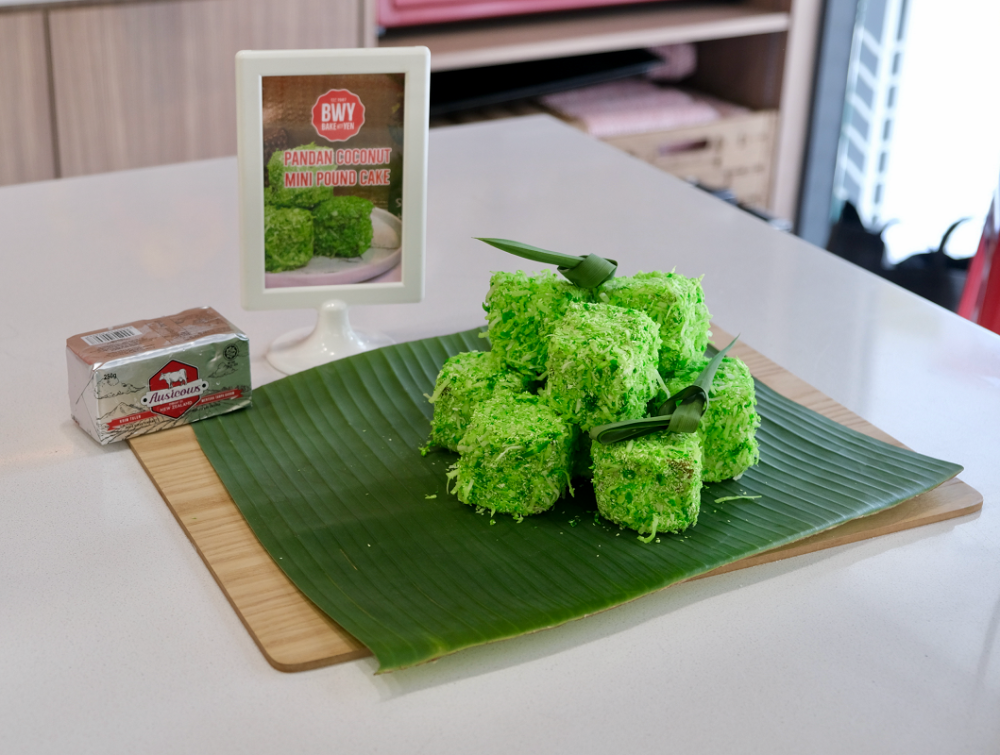 "With 90 stores nationwide serving thousands of bakers, we use economies of scale and our own manufacturing and packing facilities to keep prices manageable.  It is our way of ensuring bakers all over Malaysia can deliver their best bakes to their customers, family and friends without compromising on quality, thereby ensuring a worry-free baking season for bakers during Ramadhan, and a joyous Hari Raya celebration for all," said Rosso.
Brands participating in this BWY price initiative include perennial baking favourites Lurpak, Anchor, Oreo and Nutella, amongst many others. The price initiative also includes a price lock on over 100 items from BWY's own in-house product range; the highlight being BWY's famous Ausicows butter at just RM7.90 per 250g – the lowest in the market.
At the event, Rosso and the BWY team of chefs also introduced some of the new signature products the baking supply chain was rolling out this year, the highlight of which was a unique "Nasi Lemak Crunchy Cookie " premix. The easy-to-make premix, the 52nd in BWY's popular line of cake and cookie premixes, is being rolled out just in time for the Hari Raya season.
"Malaysians love their nasi lemak, they eat it all day! Our chefs were inspired by this habit, and decided to research a method to incorporate this taste into a savoury cookie. Everyone who has tasted it has been asking for more," said Rosso.
In addition to the "Jimat Penuh-Penuh" price promotions and the Nasi Lemak Crunchy Cookie premix, BWY's "Raya Penuh-Penuh" initiative also includes a unique "Tukar & Jimat" trade-in partnership with kitchen equipment provider Innofood. Bakers looking to upgrade their mixers can bring in their old ones for discounts and price-offs on a new mixer. Rosso said that BWY's research shows that many bakers look to upgrade their equipment just before busy baking seasons.
"In the current climate, we want to help bakers make the most of the baking season, without having to worry about equipment breaking down or having to do repetitive mixing tasks manually.  This partnership with Innofood is yet another way BWY is ensuring we take care of bakers' needs," said Rosso.
Other elements of the "Raya Penuh-Penuh" initiative include giveaways of kurma and Sampul Raya packets, contests as well as baking demos at stores.
For more information on the 'Raya Penuh-Penuh' programme, on-going promotions at Bake With Yen, and for plenty of easy recipe ideas, visit BWY's 90 stores nationwide.
Follow Bake With Yen on Instagram and Facebook, or check out our website at www.bakewithyen.my.
ABOUT BAKE WITH YEN
Bake With Yen, fondly referred to as BWY, is Malaysia's No. 1 baking supply store chain, with 90 stores nationwide. It is a truly Malaysian brand; it opened its first store in 1987 and has grown rapidly since then.
BWY's ambition is to make it easy, affordable and enjoyable for everyone to bake. The brand has everything bakers need, whether they are professional bakers looking for the best ingredients from around the world, part-time bakers looking for affordable supplies, or just someone who simply enjoys the joy of baking for family and friends.
BWY offers a wide range of baking ingredients, from chilled products like butter, milk and cheese; groceries like flour, chocolate, dried fruit & nuts; cake and cookie premixes; through to baking utensils.
BWY recognises that being able to bake is a valuable life skill, and it hopes, through its many different initiatives and activities, to educate, nurture and inspire generations of bakers to come.
For more information on on-going promotions at Bake With Yen, easy recipe ideas and for a full list of the 90 stores, follow Bake With Yen on Instagram and Facebook.