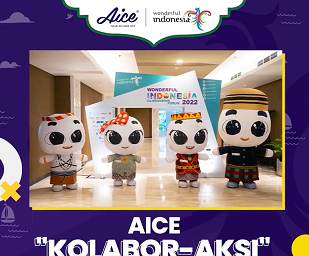 Aice ice cream has joined the Wonderful Indonesia scheme by the Indonesian Ministry of Tourism and Creative Economy (Kemenparekraf). Wonderful Indonesia is a campaign to promote various destinations in the Indonesian archipelago for domestic and international tourists.
The local dessert-inspired Aice Mochi Klepon will be the first product to participate in the Wonderful Indonesia campaign. The company will introduce the "Mochi Baby Keliling Indonesia" activity with Aice Mochi Baby as the brand ambassador to promote domestic tourism and Indonesian traditional culture.
We have seen how Kemenparekraf has leveraged on food and drink brands to promote tourism including collaborating with the likes of Nestle (KitKat brand).