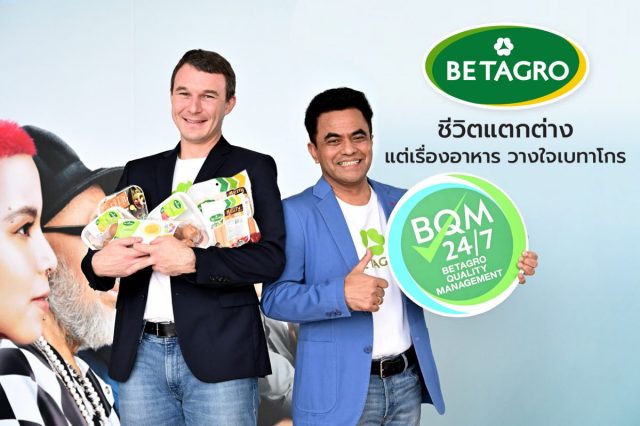 Tuesday 28 June 2022 – Betagro is reinforcing its leadership by providing quality food products to consumers and launching the "Connecting all Differences with Betagro Quality" campaign to connect a range of lifestyles with Betagro's trusted single food standard.
Through this campaign, Betagro Quality Management or "BQM" is being highlighted symbolizing the company's top-level food safety standards covering inspection, monitoring both quality and production control based on international food safety standards, ranging from original breeding farms to advanced processes in food production throughout the food chain providing confidence to consumers that Betagro's diversity of differences includes a broad range of premium quality products.
Dr. Oliver Gottschall, Chief Operating Officer of the Food Business, Betagro Public Company Limited, said that Betagro monitors and prioritizes changes in consumer behavior and sees a shifting interest in wanting to overcome barriers and increasing support for a diversity in consumer lifestyles which is becoming a key factor in the company's operational direction and a driving force in the development of food innovations.
Changes in consumer behavior encompass thoughts, preferences, beliefs, and the wider spectrum of gender identities. In response, Betagro launched the "Connecting all Differences with Betagro Quality" campaign to reach a broad range of consumers emphasizing the company's commitment to providing quality food products based on the BQM standard that meets the demands of diverse lifestyles, supporting good health and well-being.
Mr. Trirat Thongplod, Chief Operating Officer of the Protein Business, Betagro Public Company Limited, added that choosing quality foods is the key to maintaining good health which leads to an improved quality of life. This formed the basis of Betagro's 'Smart Food, Good Life' approach which empowers the company to constantly strive to gain the trust of consumers by developing quality food products. To reinforce our standards, we adopted 'Betagro Quality Management: BQM' throughout our food chain – our very own quality food safety management standard that operates 24/7 covering all relevant processes: control, audit, monitoring, and quality control of food production based on international food standards to maintain consumer confidence in all Betagro products, and which supports a diversity of lifestyles.
BQM is a high-level quality management standard encompassing food safety and quality, animal welfare, service excellence, and corporate social responsibility, and includes regular audits of breeding farms, transportation, and processing of ready-to-eat foods that meet Betagro's quality standards and regulatory requirements imposed by government agencies, partner countries and business partners. The BQM system also ensures that the quality of the company's products meets the requirements of both domestic and international partners and consumers.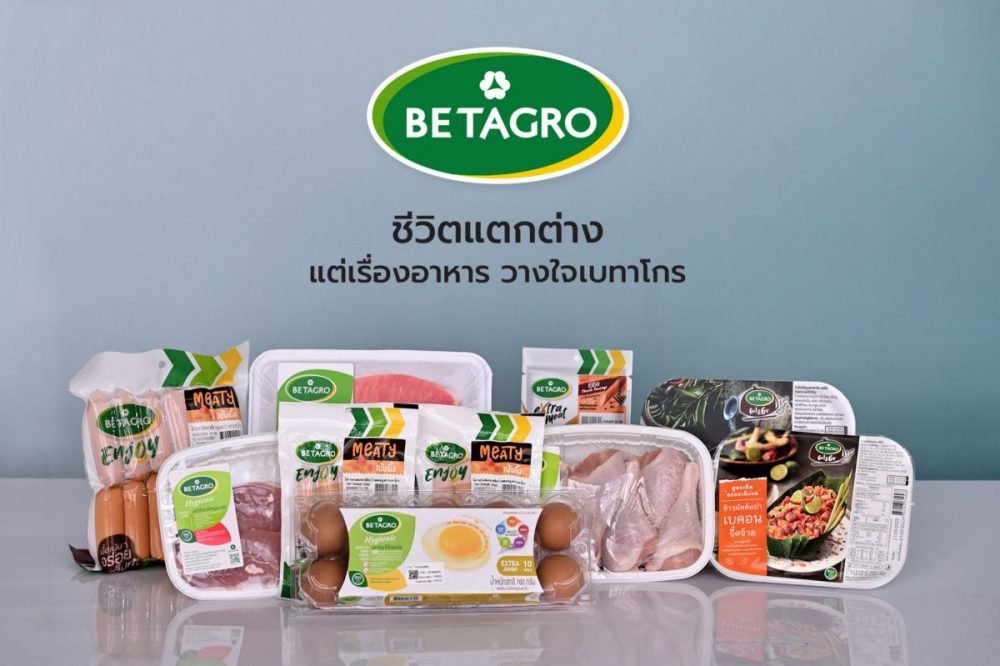 The company produced new commercial advertising demonstrating its commitment to providing quality products to consumers under the BQM standard as well as showing how diverse lifestyles are connected through Betagro. This commercial advertising will be shown across all communications channels including out-of-home media, offline-online media, and social media to increase awareness of the "Connecting all Differences with Betagro Quality" campaign while enhancing consumer trust and confidence in Betagro products.
"People around the world have different lifestyles but share a common need in wanting quality foods for themselves and their loved ones. At Betagro, we understand how differently we live our lives. Our breakthrough product innovations were therefore inspired to respond to people's diverse needs from all walks of life – so they can all have trust and confidence in Betagro's food quality standards under the 'BQM' symbol," said Mr. Trirat.