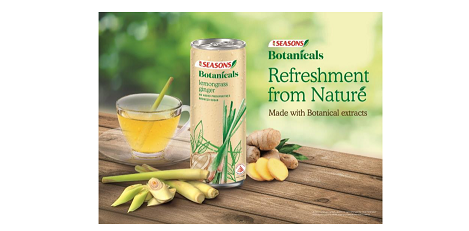 Revel In a Great Refreshing Taste from Nature The Brand New F&N SEASONS Botanicals Lemongrass Ginger
Singapore, 28 June 2022 – A stroll in a botanical garden is one of the best forms of relaxation. Unwinding amid the subtle scent of nature and hints of aromatic herbs with a saunter through the flora, offers a revitalising moment for both mind and body. F&N SEASONS brings out the best nature has to offer with its refreshingly brand-new F&N SEASONS Botanicals Lemongrass Ginger, a fragrant and comforting drink for everyone at any time of the day.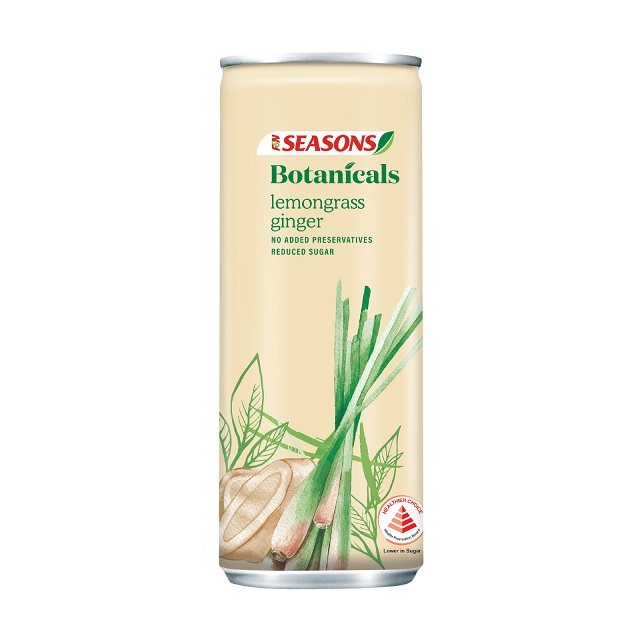 Lemongrass, also known as Cymbopogon citratus, is a grass-like plant with greyish-green leaves that possess a long and slender foliage. Largely grown in Southeast Asia, its stem and leaves impart an energizing citrus-like aroma when used in cooking. It is celebrated as a culinary herb for its unique flavour and commonly used in an array of Southeast Asian dishes, teas, and other beverages. 
Known for its anti-inflammatory effects1, Ginger, is the root of the ginger plant Zingiber officiale, and is often featured in many savoury dishes, desserts, and tea. The fragrant scent of ginger may also serve a form of aromatherapy for some, which could help with the relaxation of the mind. 
In the kitchen, one may choose to make a concoction of the drink. The lemongrass is first crushed and its stalk 'bruised'. It is then boiled with slices of ginger for added warmth and stimulation before serving. The lemongrass tea is also known for its antioxidant properties2.  
The invigorating F&N SEASONS Botanicals Lemongrass Ginger has no added preservatives and artificial colouring and is crafted with botanicals extract for your utmost enjoyment. Drink it chilled on a balmy day, the reduced-sugar tea carries the Healthier Choice Symbol (HCS) which is accorded by the Health Promotion Board (HPB) and is Halal-certified. 
It is available at the Recommended Selling Price (RSP) of S$4.85 for a pack of six 300ml cans at most supermarkets, hypermarkets, participating retail outlets and ecommerce platforms. F&N SEASONS Botanicals Lemongrass Ginger is also available for delivery on F&N Life: https://sg.fnlife.com/beverages/asian-drinks.html
For more information, please visit F&N Seasons on Facebook and @fnnseasons_sg on Instagram. 
1Anti-Oxidative and Anti-Inflammatory Effects of Ginger in Health and Physical Activity: Review of Current Evidence: https://www.ncbi.nlm.nih.gov/pmc/articles/PMC3665023/
 210 Reasons to Drink Lemongrass Tea: https://www.healthline.com/health/food-nutrition/lemongrass-tea