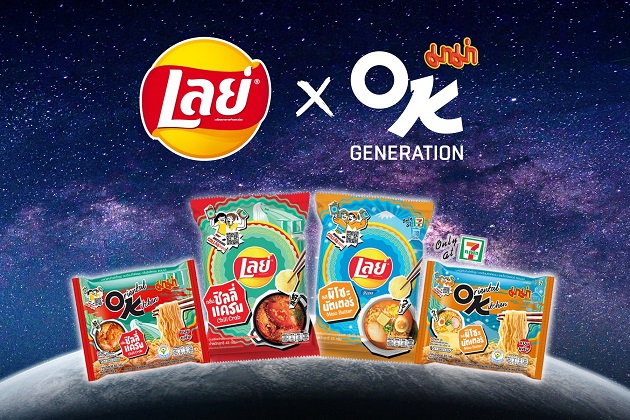 Thailand's leading instant noodle brand Mama has collaborated with Pepsi-Cola (Thai) Trading Co, the marketer of Lay's potato chips, to launch two new Mama OK flavours of Lay's potato chips – Chili Crab and Miso Butter.
The Chili Crab flavour is insired by Singapore's Chili Crab and the Miso Butter flavour by Japan's Miso Butter Ramen.
By entering into a partnership, both parties can broaden their customer base. For Mama, the move allows "Mama OK instant noodles to capture more of the mass market from the current target customers aged between 15 and 25 years old," said Petch Paniangvait, marketing director at Saha Pathanapibul, the marketer and distributor of Mama products.
According to Petch, the overall instant noodle market in Thailand grew 4-5% during the first half of 2022.