Australia-listed Domino's Pizza Enterprises (Domino's) has announced binding agreements with the owners and operators of Domino's Malaysia, Singapore and Cambodia, according to the company's press release. The initial purchase price for the acquisition is RM 660 equivalent to AUD 214 million, which Domino's will fund through cash and debt facilities.
The three territories comprise 287 corporate-owned stores, with 240 stores in Malaysia, 38 stores in Singapore and 9 stores in Cambodia.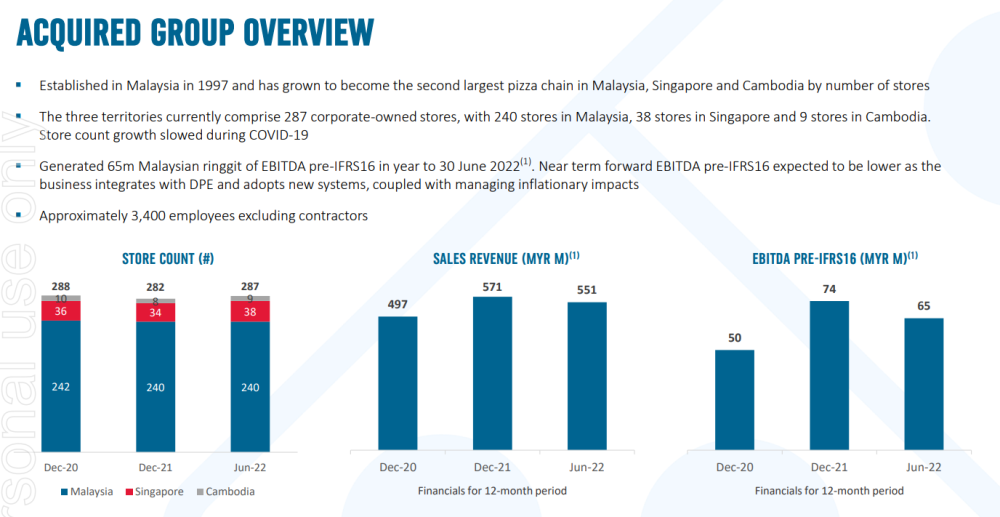 Domino's has been expanding its store footprint through franchised and corporate stores in Japan and Taiwan. The transaction is the largest single acquisition of stores in the company's history.
The acquisition is scheduled for completion at the end of the first half of FY23, subject to the satisfaction of conditions precedent and local regulatory approvals