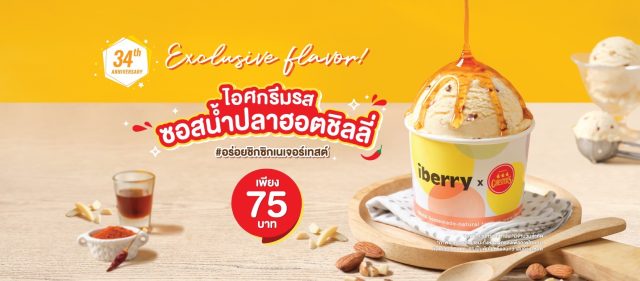 Chester's has partnered with iberry, the premium homemade ice-cream in Thailand, to launch a new ice cream featuring Chester's signature fish sauce. The CPF restaurant chain launched its own packaged sauces in the first quarter of 2022 to monetise its sauces.
The latest collaboration with iberry taps into the practice of adding chili oil in ice cream. In China, McDonald's launched its very own chili oil ice cream in 2021 as a limited time offer.
The hot chili fish sauce ice cream is available at Chester's at THB 75 per cup.