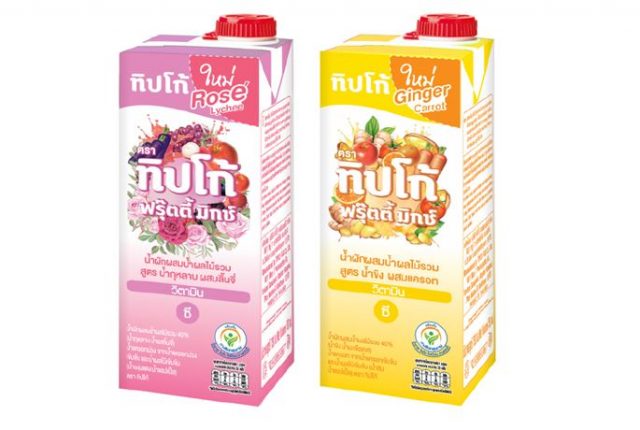 The Thai fruit juice company Tipco has released two interesting fruit mix flavours under the Tipco Fruity Mix range, which contains 40% mixed fruit and vegetable juices.
The Tipco Fruity Mix Rose Lychee Juice contains vitamin C which helps in the anti-oxidation process and creates collagen for the normal functioning of the skin. Vitamin C also plays a role in boosting the immune system.
Similarly, the Tipco Fruity Mix Ginger and Carrot Juice contains vitamin C and helps to improve immunity.
Brands are increasingly innovating with floral flavours such as rose as well as immunity boosting ingredients such as ginger and turmeric.